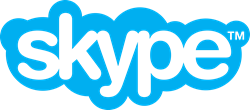 For those who might've remembered the Windows Live Video Messages service, launched back in 2008 which allowed users to send video messages to other contacts on Windows Live, much like voicemail but as a quick video that will be waiting for them when they sign in. The service didn't get much traction back then, and after 2 years the service was discontinued in July 2010. However the service did not actually go away, because in the same year Microsoft released Windows Live Messenger Wave 4, and video messages was added as part of the product.
Fast forward to today, when Microsoft is bring the best of Windows Live Messenger and Skype together. The Verge reported today that according to an anonymous source, Microsoft is planning to add video messages support to future versions of Skype too, much like the video messages feature currently in Windows Live Messenger. It is said that Skype's recent move to Microsoft account integration is part of a process towards the new feature.
It is also reported that Microsoft will soon be bringing the "Modern" UI to all of Skype's clients too. Furthermore, it is also said that a Skype app for Windows 8 will also be making its way to the Windows Store shortly, as well as Outlook.com integration which is said to be coming "before the holidays".