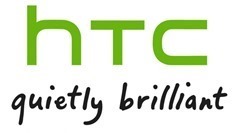 Following yesterday's image leak of an actual HTC 8X device, today more images of the device has leaked to the internet, just a few hours ahead of the HTC press event scheduled to begin at 11am EST. The images came from PhoneArena again, and appears to have came from the same source as yesterday showing the same purple device. Without further ado, check out the photos below:
The first image interestingly showed off a new unannounced feature of Windows Phone 8 – Kid's Corner – which is said to be "a separate Start screen environment designed for children to access apps, videos, games, and music that is shared by a parent."
The device, as shown in the photos above, is said to be coming to Verizon Wireless in the US and supports their 4G LTE network. Furthermore, rumors suggests that this device will feature a 4.3" Super LCD2 screen with 720p resolution, 8 megapixel camera, Qualcomm 1.5 GHz dual-core processor, 1GB RAM, 16 GB of storage, NFC support, as well as Beats Audio built-in. The device is also said to come in multiple colors, making it similar to Nokia's designs for its Lumia series.
With about 2 hours to go until the HTC press event, we can't wait to see what else is in store from HTC's Windows Phone 8 line-up (rumor has it that the HTC 8S is set to be unveiled during this event too). Stay tuned!