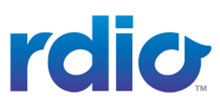 Even before Microsoft first announced Xbox Music back at E3 in June, tech pundits have been speculating whether Microsoft would buy its way in to the streaming music business, bolstering its current Zune Music Pass offering with the likes of a Spotify or Rdio acquisition.  Lately we've been hearing a bit more about Xbox Music, but we're still in the dark about many of the details.
Now today, The Next Web is reporting on some admittedly unsubstantiated rumors that Microsoft is in talks to acquire Rdio:
We're hearing whispers from certain sources over here in Europe that Microsoft is presently in talks to acquire San Francisco-based digital music streaming, subscription and discovery service company Rdio.

We're still digging, and our contacts within the two organizations are keeping mum on this for now, but we're running the rumor because those talks are likely actually taking place, and because an eventual deal would make sense for both parties.
If you know the history of Rdio, the San Francisco based "human powered music discovery" business, you would know that a Microsoft acquisition makes lots of sense.  The company was started by the founders of Skype, which Microsoft acquired earlier this year.  It falls right into an Xbox Music wheelhouse, holding music license deals with all the major labels and an international presence that may help the US centric Zune Pass (Rdio is available in the US, Canada, UK, France, Germany, Brazil, Australia, Spain, Portugal, Denmark, Finland, Sweden, and New Zealand), and is a cross platform play, with apps for Windows and Mac, iPhone, Android, Windows Phone, and Sonos and Roku.
Microsoft has been especially quiet about Xbox Music leading up to the Windows / Windows Phone launches coming up at the end of the month.  If Xbox Music were just a straight rebranding of Zune Pass, why wouldn't Microsoft just change the name and sell, sell, sell?  If Rdio  were in the mix,  (or even if it's some other music licensing negotiations that are proving difficult) it might make a lot more sense for Microsoft to keep the lid on Xbox Music until the last minute, either because of some difficult negotiations, or just a desire to keep a lid on the news.
Of course just because this makes a lot of sense doesn't mean it's true, but we should know soon if Microsoft is planning to buy its way into making a splash with Xbox Music.