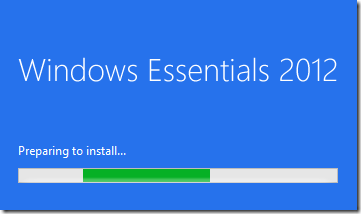 Microsoft released Windows Essentials 2012 back in August this year, bringing updates to Windows Photo Gallery and Windows Movie Maker, as well as replacing Windows Live Mesh with the SkyDrive application into the software package. However, no changes were made to other applications such as Messenger, Mail (desktop), or Writer.
Thanks to a tip from LiveSide reader Vincent, Microsoft recently silently released a minor update to the Windows Essentials 2012 suite, bumping the version number to 16.4.3505.0912 (up from the previous version of 16.4.3503.728). The update also bumped the version number of the SkyDrive desktop client for Windows to 16.4.6013.0910 (up from the previous 16.4.6010.0727).
Unfortunately, no change logs are available for this minor update, and we were not able to observe any noticeable changes. We believe this is one of the QFE updates which brings several bug fixes and performance improvements to the applications, and the timing of the release may relate to the upcoming Windows 8 launch in which Microsoft has planned a series of updates to its "built-in" Windows Store apps in preparation for this launch.
You can download the newer build by clicking here. If you notice any changes in this newer build, please let us know leaving us a comment below.
Update: We managed to find a post on the new Microsoft Community (previously Microsoft Answers) detailing the changes for Movie Maker in the new "October update":
In the October update of Movie Maker, the following changes have been made:

Support for DirectX 9 graphics hardware on Windows 7 has been added
Note: This requires the following Windows Update: http://support.microsoft.com/kb/2741355
We improved stability for media codecs
We resolves several minor issues with Movie Maker