With the Nokia Lumia 920, 820 and more recently the 810 Windows Phone 8 devices announced, it seems like Nokia has more devices coming this holidays. We first knew about the Nokia "Atlas" back in August this year, said to be a variant of the Nokia Lumia 820 but heading for Verizon Wireless, and today an image of the device was leaked via Twitter user @evleaks (who leaked the highly accurate renders of Nokia Lumia 920 and 820 last month). Check it out below: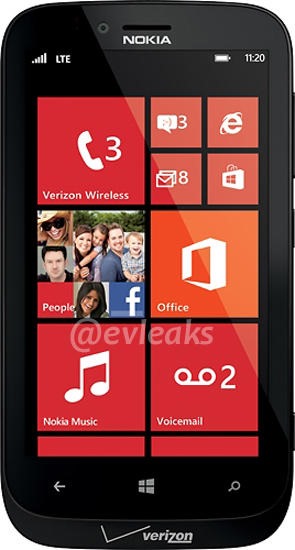 As you can see, the device is headed towards Verizon Wireless with the carrier branding stamped all over the device. Previously, WPCentral reported a leak from Verizon's Device Management System showing a device named the Nokia Lumia 822, and it is very possible that this could be the final name of Nokia "Atlas".
Interestingly, the device does sport a similar look to the previously leaked images of Nokia Lumia 719 (which was never released), albeit the Nokia "Atlas" comes with capacitive buttons and possibly a larger screen. Could Nokia be recycling their device designs this time?
With AT&T and T-Mobile both announcing their carrier exclusive Lumia devices in the past week, we expect Verizon to be announcing theirs very soon. Stay tuned!