A few weeks ago we reported that Huawei, one of the four launch partners announced during the Windows Phone Summit, will be launching the Ascend W1 Windows Phone 8 device this coming holidays. This device name was confirmed by Huawei's CEO, Cheng Dong Yu, on his official Sina Weibo acccount. Today, an alleged image of the display panel component for the Huawei Ascend W1 was leaked, as shown below: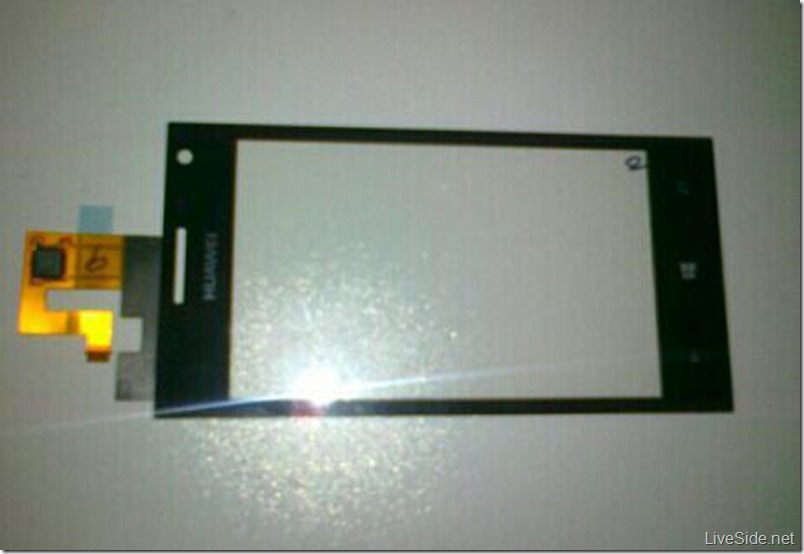 As you can see, the display panel component clearly has the Huawei logo, as well as the three signature Windows Phone 8 buttons. Details about the device are scarce (perhaps even has a better kept secret than the other OEMs!), although we expect the device will be priced at a lower price point – speculated to be around 2000 RMB (approximately USD$317).
Huawei's CEO also confirmed via his Sina Weibo account that the device will be announced during Microsoft's Windows Phone 8 launch event – to be held on October 29. The Ascend W1 device is expected to be made available in Europe, China and North America before the holidays.