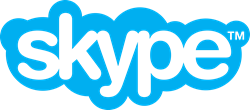 During Windows Phone Summit, Microsoft announced that Windows Phone 8 will support enhanced VoIP support, including support for Skype, which will allow developers to integrate their VoIP services directly into the calling and contact card experience. Whilst they didn't go into detail, we reported that a revised Skype app will be coming which takes advantage of these extensibility features of the contact card and calling interface, such that a "Skype" option will appear next to phone numbers, messaging links, and the like, for those contacts that use Skype.
Today, Microsoft's Derek Snyder, head of mobile marketing for Skype, has demoed via a video on YouTube the new Skype app running on Windows Phone 8 (and next to it, the Skype app on Windows 8). Check it out below:
According to Derek Snyder, the Windows Phone 8 app was "rewritten from the ground up in native code", which now allows users to receive messages and calls without having the app open, a problem which plagued the existing Skype app for Windows Phone 7.x. You can see from the video that incoming Skype calls look very similar to a normal phone call, although the difference is that the Skype ringtone will play instead. Furthermore, we can see that Snyder confirms the integration of Skype into the contact cards in People hub, allowing users to access their Skype contacts faster. Other improvements and features shown off include the group chat functionality and favorites.
(via WPCentral)
Update: Looks like the video was not meant to go public, as it has since been removed from YouTube. WPCentral found another copy of the video, which we have updated above. Watch it while you can!