Microsoft China today introduced online Microsoft Store in China market, available at microsoftstore.com.cn, news via LiveSino.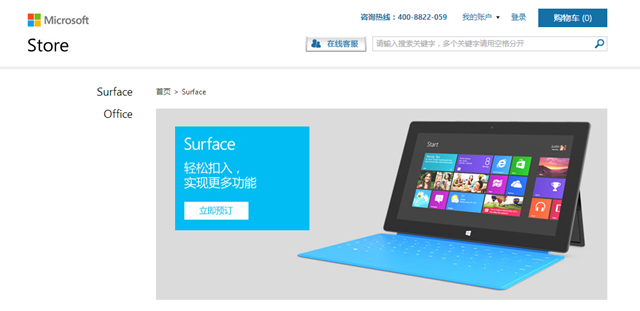 Two days ago I reported at LiveSino, Microsoft has started Surface RT pre-order in China exclusively with Suning. Today means another important milestone, as Microsoft opens its first party online store for Surface, along with Office software and upcoming Windows 8.
As a part of the announcement, Microsoft China has updated all Chinese Surface product pages by putting Microsoft Store pre-order links prior Suning, though the pricing are same on both channels.
Next week on Oct 23rd(specific time and date), we will be live at the Windows 8 launch event in Shanghai, which seems to be the 1st Windows 8 event worldwide. And we will soon find out whether there is Surface RT hands-on session. Stay tuned for some announcements that we cannot share until then.