Bing had been testing various new features to its signature homepage lately. Earlier this month one of our tipsters noticed that the Bing homepage had a set of PhotoSynth navigation buttons, and shortly later we noticed that Microsoft added a button for users to download the homepage photo to their local computer. Today Microsoft News noticed that Microsoft has added a "Full Screen" option to the Bing homepage, as shown below: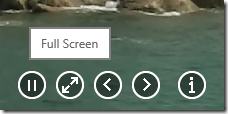 By clicking on the "Full Screen" button, all navigational elements from the top and bottom will fade away, leaving you with only the Bing homepage photo (or video), the search bar, and the "hotspots". An example is shown below: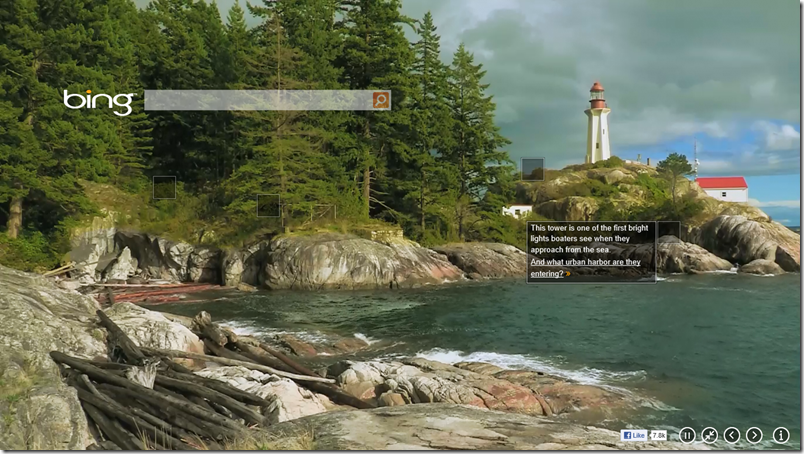 At the moment, we can see the new "Full Screen" option on the Bing U.S. and Australian homepages. Do you see the new option shown in your country? Let us know in the comments below!