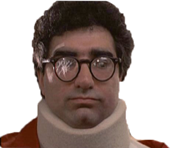 Well, actually two weeks (and beyond).  Starting tomorrow night (Seattle time) in Shanghai with a bit of a pre-function Windows 8 launch party, then moving on to Apple's big announcements on Tuesday the 23rd, Microsoft's big launch day for Windows 8 on October 25th and the very first sales of Microsoft's Surface tablets beginning at midnight on the 26th, and then quickly moving to the Windows Phone launch on October 29th (with an event by Google at the same time, just for good measure) and Build on October 30th through November 2nd, this promises to be a roller coaster ride of events unlike any we've ever seen.
Our good friend PicturePan2 from LiveSino.net will be in Shanghai (starting at 9:45am October 23rd Shanghai time, GMT +8), another friend and compatriot Chris Poirier is heading to New York for us on the 25th, and of course I'll be travelling to San Francisco on the 28th to be at the Bill Graham Civic Auditorium bright and early on the 29th to hear all about Windows Phone 8, and then sprinting back to Seattle just in time for the DevExpress party on Monday night, a big day of keynotes and news from Build on the 30th, our own little Build Blogger Bash later that evening, and another couple of days of intense Build-ness in Redmond.
After that, the real fun begins, as we'll finally be able to see how Windows 8, Microsoft Surface, and Windows Phone 8 do this holiday season, and get our collective hands on some long anticipated hardware and software.
While we won't be playing with a brand new Microsoft Surface RT (although we're awfully tempted by the new HP Envy X2, coming out in December), and we're waiting for AT&T to sort through their shenanigans about listing the Nokia 920 for sale, there's still going to be lots to keep us busy in the coming weeks.  In no particular order, here's what we're waiting for:
Xbox SmartGlass
Xbox Music
Xbox Video (??)
the Windows Phone 8 sync story
an Outlook.com styled (and long overdue updated) Calendar
some sales numbers
Verizon's place in all this
Kinect for Windows
… and hopefully lots more surprises, too.
What's getting you most excited?  Is this the beginning of a new golden age for Microsoft?  Or could we be on the edge of a colossal fail?  Have you pre-ordered a Surface or a Windows Phone, or are you waiting to see what Apple and Google's next moves are?  Let us know in the comments, and whatever you do, don't change that dial!! No matter what happens, it's going to be a heck of a ride!