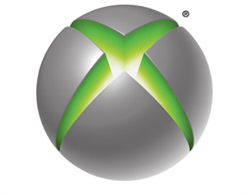 If you have an Xbox 360 and didn't get in to the NDA dashboard beta, or were one of the 3 million or so who received the update earlier this week, for the first time tomorrow you'll be able to check out the next major update for the gaming/entertainment platform.  The update brings Internet Explorer to the Xbox for the first time, upgrades the Bing Search experience, combines TV and Movies into one channel, and includes a number of performance improvements that ready Xbox for the launch of SmartGlass, which is coming on October 26th.
In a blog post this evening, Xbox Vice President Yusuf Mehdi describes how Xbox is transforming from a gaming console to an entertainment hub, bringing not only Xbox, but Bing and Windows 8 squarely into the living room:
First, on top of what is the greatest year for games in Xbox history, beginning today a brand new updatewill roll out broadly for every Xbox 360 owner in the world that brings entirely new TV entertainment experiences. We are bringing the Web to the TV like never before with Internet Explorer, launching a brand new music service, and making it even easier to find the entertainment you love using Kinect and Bing voice search. This release is the next step in our journey to transform Xbox 360 from a games console to an all-in-one entertainment system.

Second, we are bringing Xbox Entertainment off the console to your phone, tablet and PC to deliver great games, music, TV and movie experiences. And as a part of this effort with Xbox SmartGlass we are going to introduce amazing multi-screen entertainment experiences.
In this video, included in the blog post, Xbox software engineer Mark Budesh walks us through the Xbox and Xbox SmartGlass experience:
[youtube_video]NBGkSuaqWEE[/youtube_video]
The blog post goes on to note that while there are almost 70 million Xboxes in use today, the potential, with SmartGlass is for exponential growth, with Xbox reaching "literally hundreds of millions of devices worldwide".
As part of that expansion, entertainment experiences for Xbox are growing from the current 35 countries to 222.
In what is becoming a major part of Xbox, Bing is making some major improvements to the experience as well.  A post on the Bing Search blog outlines those improvements, including the ability to search the web, Music and Genre searching, and more expansion, with Bing on Xbox coming to Australia, Brazil, Germany, Italy, Spain, Mexico, France, Canada (FR), Ireland, Japan, Austria and Switzerland (FR and German) in addition to the current US, UK, and Canada experiences.