News about the Nokia Lumia 510, codenamed "Glory", first appeared back in September, and shortly after images and videos of the device had leaked to the internet. Only a few days ago, Nokia India teased an imminent announcement of the device, and indeed the device was officially launched by Nokia today, dubbed the "most affordable Lumia yet".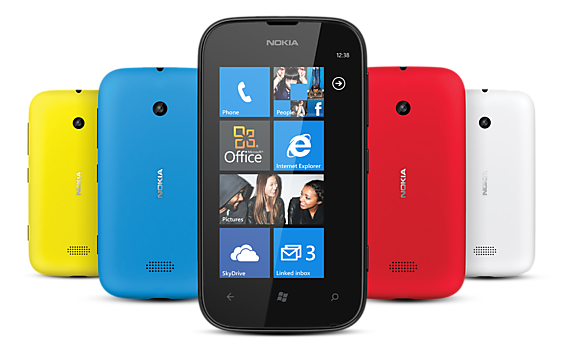 The device will come in five different colors – red, yellow, cyan, white and black – just like the high-end Nokia Lumia 920. However, targeting the low-end market, the device comes with a 4-inch TFT WVGA display, 256MB of RAM, 4GB of storage, 5 megapixel camera, and comes pre-loaded with Windows Phone 7.5 (which we presume will be updatable to WP7.8). You can check out a video of the device below:
[youtube_video]kblZ998mmkI[/youtube_video]
The device is said to launch in November in India, China, South America and Asia, and will cost approximately USD$199 outright (before any taxes or subsidies).