Earlier today, Skype announced Skype for Windows and Mac 6.0, an upgraded Skype client that adds in Microsoft account and/or Facebook logins and more, as we told you about.  Not long after that, the other piece of the puzzle, Skype for Windows 8, the metro/modern/style app, appeared in the Windows Store (thanks for the tips Boris and Andy!), and is now available for download, too.
The new app brings a bit of Skype's style and color to a Modern app, and one review (the app already has 57 reviews at the time of this post, with a 4.5 star rating) called it the "most polished app in the store".  There are quibbles, of course, and even though we've been loyal to Microsoft and Windows Live for years, we're going to have to get used to starting all over again, once again, with another series of "version 1" apps.
Still, it's great to see Skype make it out the door and onto Windows 8 just in time for tomorrow's Surface launch, and another tipster, @andrewtechhelp, caught a glimpse of another update that looks to be coming soon, and he was quick to capture a screenshot of beta.skype.com: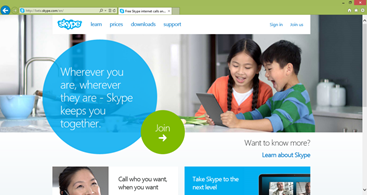 Afraid that it doesn't resolve here, but thanks for the catch, Andrew!
We'll leave you to check out the new app and leave us some first impressions, we're sure we're going to be hearing plenty more about Skype soon!