After several image leaks of the Nokia Lumia 822 (codenamed "Atlas") earlier this month, Nokia has finally unveiled the latest Windows Phone 8 device for the largest carrier in the US – Verizon Wireless. Joining the Nokia Lumia 820 for AT&T (and worldwide) and 810 for T-Mobile, the Lumia 822 has similar specifications, albeit with a completely different design. Check out official renders of the device below: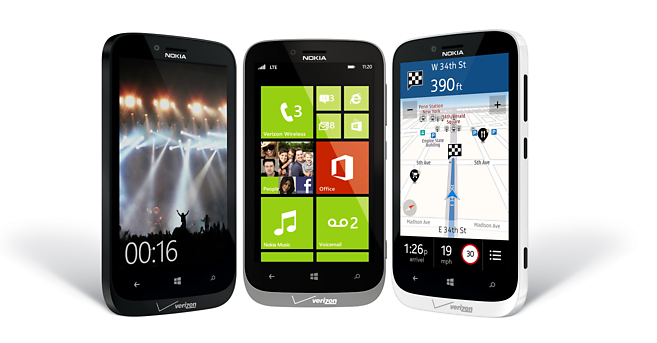 Similar to the Nokia Lumia 820, the device features exchangeable covers in three color variants – black, white, and grey. The device also features a 4.3" AMOLED ClearBlack WVGA display, 1.5GHz Snapdragon S4 dual-core processor, 1GB of RAM, 16GB of storage, 8 megapixel camera with 1.2 megapixel front-facing camera, microSD slot, and NFC.
Neither pricing nor availability were announced, although the official press release does mention that it will become part of Verizon's "Fall portfolio". Rumor has it that the device will be available for USD99.99 on a two-year contract, and will be released on November 8 on the carrier.
What do you think of the device? If you're on Verizon or planning to switch to them, will you be getting the Lumia 822? Let us know in the comments below!