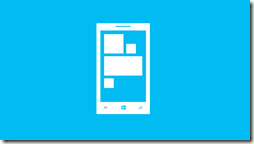 Just hours away from the big Windows Phone 8 event, scheduled to begin at 10AM PST in San Francisco, Microsoft has released the Windows Phone 8 app on the Windows Store for Windows 8 and Windows RT devices. The app replaces the now-defunct Zune application for browsing and syncing content between your Windows 8 / RT device and Windows Phone 8 devices. Check out a screenshot of the app in action: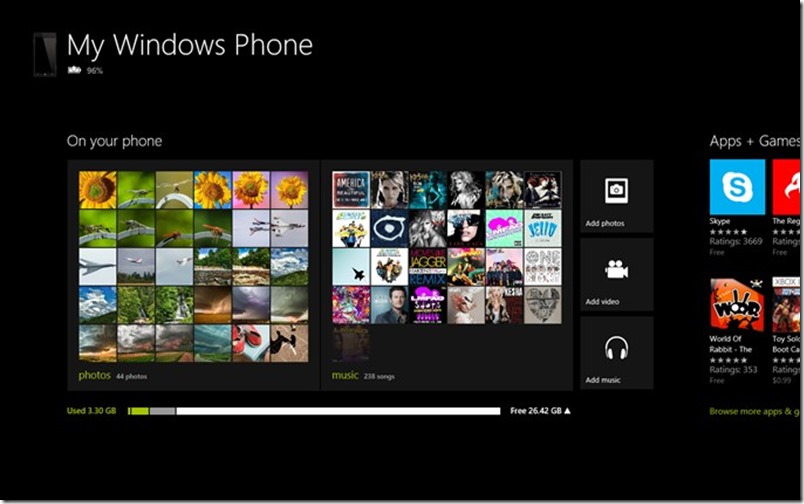 According to the app description page, the Windows Phone app features the following:
Get your music, photos, and videos from your computer to your phone (and vice versa).
Quickly share things from your phone with Windows 8 apps (like Photos, or Search). You don't even have to open the Windows Phone app to move things around.
Automatically save photos and videos you take with your phone to your PC.
See at a glance how much space you're using for each type of content, so it's easy to make sure you never run out of room on your phone.
Get to WindowsPhone.com to download apps, learn more about your phone, or find it if it's lost.
For most users however, the app is quite useless for now as it only supports Windows Phone 8 devices (Windows Phone 7.x devices presumably will still require the Zune application for syncing media content and managing updates). However, it is noted that Windows Phone 8 OS updates will not be managed via the app, as Windows Phone 8 will support over-the-air updates.
You can download the app by visiting the Windows Store now. And stay tuned at LiveSide as our very own Kip Kniskern is getting ready in San Francisco to cover the Windows Phone 8 launch event live.