We reported yesterday that Microsoft has released the Windows Phone 8 companion app to the Windows Store for Windows 8 and Windows RT users. However, you may be wondering what about users still running Windows 7 or earlier versions and bought one of the upcoming Windows Phone 8 devices? It turns out there is more than the Windows Store app – a Windows Phone 8 app for desktop is available too, which seems to be a very stripped down version of the existing Zune software without the music player and marketplace capabilities: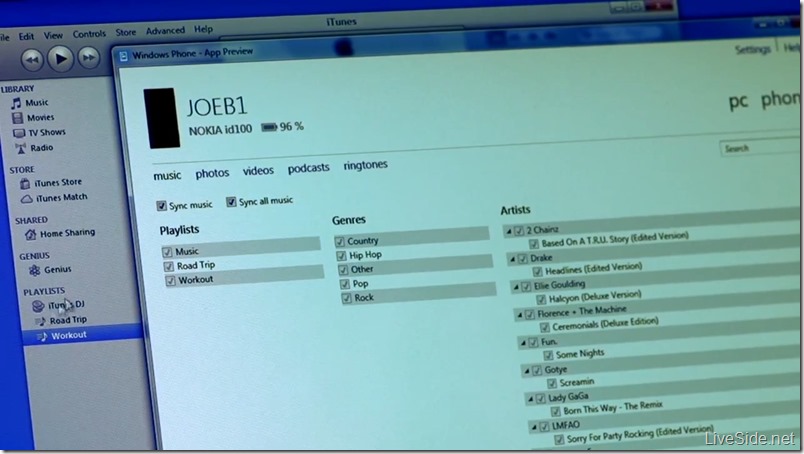 According to Microsoft's official "How-to" support page, depending on your desktop operating system, below are the methods you could use to manage and sync music, videos and photos between your computer and your Windows Phone 8 device:
Windows 8 – Windows Store app, Desktop app, and via File Explorer
Windows RT – Windows Store app, and via File Explorer
Windows 7 – Desktop app, and via Windows Explorer
Windows Vista/XP – Via Windows Explorer only
Mac OS X 10.7 or later – Windows Phone app for Mac
Each of the methods above also allow you to do different things, and Microsoft has put together a nice table explaining what you can or cannot do with each of the apps: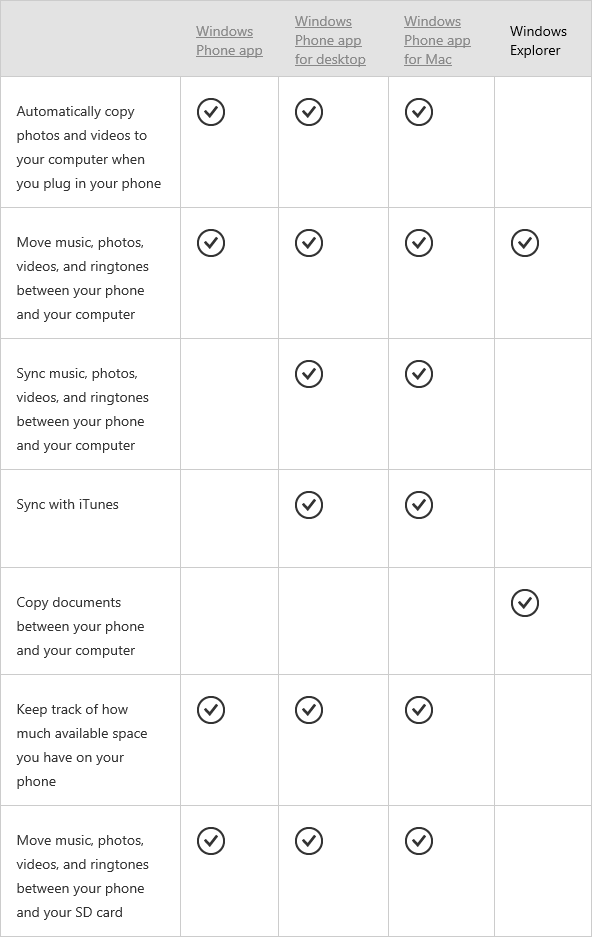 Software updates for Windows Phone 8 no longer requires the use of the PC, and updates will be applied over-the-air. Note that this is for Windows Phone 8 devices only, and Windows Phone 7.x device will still need to use the Zune software client to sync, manage, and update their devices.
To download the Windows Phone app for desktop (preview), click here.
(Thanks to Picturepan2 from LiveSino.net for the heads up!)