October, 2012
Microsoft has taken over New York's historic Pier 57 in celebration of the launch of Windows 8. Stay tuned to this post for the low down on all of the festivities as they happen! T-minus 20 minutes until the keynote.…
The Windows 8 launch event from Pier 57 in New York City is about to begin (11:15 am EDT), our man Chris Poirier is there, and the event is being live streamed.  We'll put this up in a post here, …
The updates are really coming in hot and heavy now, with today/tonight's Windows 8 launch hard upon us.  The latest one, this time to Windows.com, features a new clean (although not quite so boxy as some "Metro" makeovers) and bright …
Earlier today, Skype announced Skype for Windows and Mac 6.0, an upgraded Skype client that adds in Microsoft account and/or Facebook logins and more, as we told you about.  Not long after that, the other piece of the puzzle, …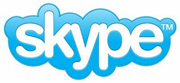 Skype has been busy along with just about everyone else at Microsoft this week, announcing a new Skype for Windows 8 client coming on October 26th , and today announcing the release of Skype 6.0 for Windows and Mac.…
Yesterday we received another tip on what appears to be more experimentation, or "flight testing", on a new look for the Bing home page.  Recently we've seen tests involving the ability to download Bing home page images, and then …

Earlier this month Microsoft announced that they will be releasing an all new, redesigned MSN homepage specifically for Windows 8 and Internet Explorer 10 – dubbed "MSN for Windows 8" – on October 26, the launch date for Windows 8 …

News about the Nokia Lumia 510, codenamed "Glory", first appeared back in September, and shortly after images and videos of the device had leaked to the internet. Only a few days ago, Nokia India teased an imminent announcement of …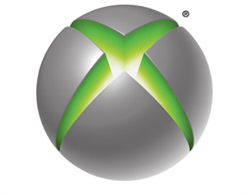 If you have an Xbox 360 and didn't get in to the NDA dashboard beta, or were one of the 3 million or so who received the update earlier this week, for the first time tomorrow you'll be able to …

On Tuesday morning Shanghai time (GMT +8), somewhere around 1000 media, OEMs, partners, and onlookers gathered in a historic building known as "1933 Old Square" (1933 老场坊) that now houses a mix of creative types; artists, educators, and business people, …
More updates in the mix for Windows 8 tonight, as perhaps the top three of the "built – in" apps for Windows 8 have all received updates: Xbox Music, Games, and SmartGlass: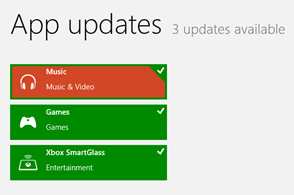 Microsoft is making big bets on both a …

IFTTT (IF This, Then That), has just opened up a channel, or interface, for SkyDrive.  IFTTT (pronounced "like gift without the g", according to the website), makes connecting up various web properties, or channels, together in an extremely simple way, …

A post on Skype's official blog "The Big Blog" announced today that Skype for Windows 8, a Metro/Modern/Windows 8 app, will be made available on October 26th, just in time for the launch of Windows 8 and Microsoft Surface …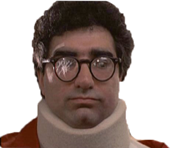 Well, actually two weeks (and beyond).  Starting tomorrow night (Seattle time) in Shanghai with a bit of a pre-function Windows 8 launch party, then moving on to Apple's big announcements on Tuesday the 23rd, Microsoft's big launch day for …

In what appears to be a flurry of activity in preparation for what promises to be a whirlwind two weeks of news with the launch of Windows 8, Microsoft Surface, Windows Phone 8, and culminating with Build, the Office Division …

Back in September this year, we first heard rumors about the Nokia Lumia 510, codenamed "Glory", said to be running the Windows Phone 7.8 operating system. Since then, we have seen images of the device passing certification in China, and …
We just noticed a new icon in our notifications bar in Windows 8 (MSDN RTM version), showing that an update to Windows Essentials 2012 is available:

…and in going through the update process we have been moved from Build 16.4.3503.728 …

Bing had been testing various new features to its signature homepage lately. Earlier this month one of our tipsters noticed that the Bing homepage had a set of PhotoSynth navigation buttons, and shortly later we noticed that Microsoft added …
Microsoft China today introduced online Microsoft Store in China market, available at microsoftstore.com.cn, news via LiveSino.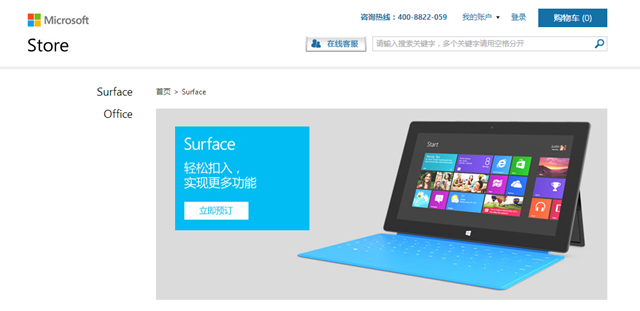 Two days ago I reported at LiveSino, Microsoft has started Surface RT pre-order in China exclusively with Suning. Today means another …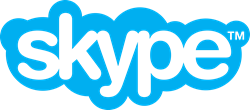 During Windows Phone Summit, Microsoft announced that Windows Phone 8 will support enhanced VoIP support, including support for Skype, which will allow developers to integrate their VoIP services directly into the calling and contact card experience. Whilst they didn't …