October, 2012

Finally some news that isn't about Windows 8 today, as the IE Blog, in a short post, announced that a new version of IE 10 for Windows 7 would become available sometime in November. The blog post is short enough …
Microsoft took the lid off a bit early this morning, and TechCrunch was able to reveal the pricing for the Microsoft Surface RT tablet, and despite our wishful thinking, it isn't coming in anywhere under our price point predictions, that's …
Today, Microsoft unveiled the first of what appears to be quite an ad blitz for its Surface "family" of computers.  The ad ran on tonight's Monday Night Football game and elsewhere, and is featured on YouTube:
[youtube_video]8mSckyoAMHg[/youtube_video]
Microsoft is reportedly …
Microsoft unveiled the details of its new Xbox Music service tonight, combining an ad supported free music service with the Xbox Music Pass to bring a catalog of over 30 million songs to Windows 8, Windows Phone 8, and Xbox …

Earlier today we reported an image leak of a display panel component for the alleged Huawei Ascend W1 Windows Phone 8 device. Only a few hours later, photos of the actual device has leaked to the web via Sina Weibo …

A few weeks ago we reported that Huawei, one of the four launch partners announced during the Windows Phone Summit, will be launching the Ascend W1 Windows Phone 8 device this coming holidays. This device name was confirmed by Huawei's …

We're counting down the days until both Windows Phone 8 and Windows 8 launch in a series of launch events, beginning in Shanghai on October 23rd with the first of a number of Windows 8 launch events, highlighted by the …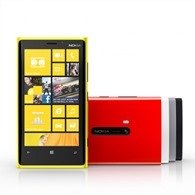 Last week AT&T announced in a bit of a surprise that they would be the exclusive providers for the Nokia 920. Since then, we've seen a flurry of announcements about other Windows Phones coming to other carriers with slightly different …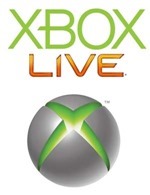 While there are many benefits to an Xbox Live membership, with more to come, one of the frustrations for a select few has been the inability to change country associations for your Xbox Live account.  If you had an Xbox …

Yesterday we reported that Alcatel Mobile, a joint venture between French-based Alcatel-Lucent and Chinese-based TCL, are expected to release a Windows Phone 7.8 handset called the Alcatel One Touch View. The news and images came from the official Alcatel Russia …

Looks Windows Phone devices are gaining momentum this holidays with new OEMs coming onboard. Today the official Alcatel One Touch Russia Twitter account (via WMPU) posted two images of an Alcatel Windows Phone device branded under their One Touch …

With the Nokia Lumia 920, 820 and more recently the 810 Windows Phone 8 devices announced, it seems like Nokia has more devices coming this holidays. We first knew about the Nokia "Atlas" back in August this year, said …

In a somewhat surprising news today, T-Mobile USA today announced a new Windows Phone 8 device called the Nokia Lumia 810. Exclusive to T-Mobile, the device features similar specs to the Nokia Lumia 820, although with some subtle differences …
If you're running the RTM version of Windows 8 (if you're not on MSDN, you can try out a 90 day Evaluation while you're waiting for that $39 upgrade in 3 weeks), you can now get updated versions of more …
A few days ago we shared a tip about a new feature of the Bing home page, the ability to download those iconic images.  Well, the feature just showed up here, and it works as expected, with a twist:  …

A post on The Verge today appears to clear up what has been the last hurdle in learning the shipping schedule for Windows Phone 8 devices. After Microsoft finally officially announced its Windows Phone launch event for October 29th, it …
The other day, WPCentral reported that a new version of Xbox Live Extras was becoming available from the Windows Phone Store, except that pesky "Live" branding had been removed, leaving us with "Xbox Extras".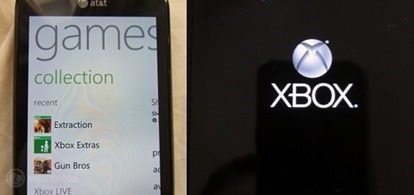 Now today, it looks like the …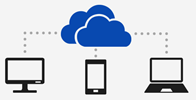 First up on the list of "built-in" Windows 8 apps to be updated, as outlined in a blog post on the Building Windows 8 blog earlier this week, is SkyDrive. The update just appeared in the Windows 8 Store, …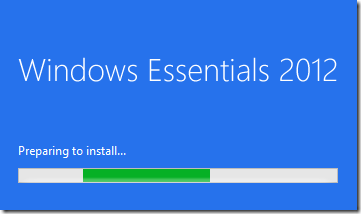 Microsoft released Windows Essentials 2012 back in August this year, bringing updates to Windows Photo Gallery and Windows Movie Maker, as well as replacing Windows Live Mesh with the SkyDrive application into the software package. However, no changes were made …
In a blog post on the Bing Search blog today, Microsoft announced that it is expanding the People Who Know section of the Bing sidebar (in the US) to include news authors.  From the blog post:
Now, when you
…