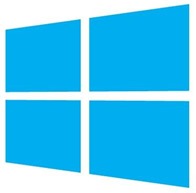 This week's Build conference has been a culmination of years of work on Microsoft's part, and a summer of speculation and then trials and testing for those of us who follow their every move (we hope).  But now, finally, Windows Phone 8 and its SDK are out, with review units in hand and retail sales set to begin as early as today, the Surface has unexpectedly emerged and gone on sale, and Windows 8 has launched, filled its Store with over 10,000 apps, and sold 4 million copies in its first three days.
Microsoft and its enthusiasts can both let loose a sigh of relief, take a deep breath after what has been an event-filled summer, and then … get right back to work.  Microsoft has plunged itself as never before into a whole new role, not only as a "Devices and Services" company, but as a consumer driven direct seller, something that simply hasn't been in its DNA.
When Steve Ballmer took the stage at Build, he seemed newly energized.  After a less than stellar rehearsal that morning, and a refusal to use anything other than his own, real, Microsoft account to fuel the demos, Ballmer was personal, personable, funny, and friendly, while at the same time maneuvering through the demo devices confidently.  Ballmer knows the size of the bet he just made, and the consequences if he doesn't succeed.  For this demo, he wasn't about to hand it off to a subordinate.  He couldn't afford to, the risks are too high.
But now Microsoft is facing its most challenging year, ever.  This past year, and all the work they've done to get Windows 8, Windows Phone 8, and Surface out the door, that was just the prologue.  Now it needs to sell, in a way Microsoft has never done before, directly to consumers.  It needs to iterate, quickly.  There needs to be a new Surface (one right after the "Pro", or Intel, model coming in January), a better one than they just shipped (see: iPads).  The Surface "family" needs to expand, although probably not into another also ran Windows Phone 8 device, no matter what the rumors.
Windows 8 and Windows Phone 8 (and Xbox v.Next) need to continue to come together, both in terms of under the hood improvements, and commonalities of code, but also in the way that Microsoft works internally.  Much has been made recently about Steven Sinfofsky's rise to power, and his supposed desire to control more and more of the company,  but Microsoft needs separate divisions all working together, and that includes Windows learning to play nice with others.
Windows Phone now shares Windows' core operating system, and if rumors are correct, the next version of Xbox soon will too.  While sharing a common core implies lots of positives, it also means that Windows controls the speed and direction that the other platforms take.  Will Windows Phone have to wait for Windows, a notoriously slow working division, to iterate?
Back in the day, when Windows Live first became a part of Windows and not its own separate MSN entity, the word was that the rogue MSN kids were "going to teach Windows how to ship", as they were iterating every two months.  Instead, it was Windows that taught Windows Live, and instead of shipping every two months, Windows Live was shipping every 2 years.  The same thing cannot happen again.  Microsoft has never learned to move as fast as it needs to in order to not only keep up but succeed in the consumer space, but they need to learn now.
Windows 8, Windows Phone 8, and Xbox have done monumental work to get to where they're at today.  People are talking about Microsoft's new fresh approach, Surface was a big and important surprise, and Windows Phone has one last good chance to finally succeed.  The real work, however, is only beginning.