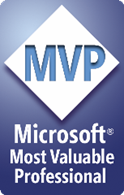 The Microsoft MVP program has been awarding MVPs for Windows Live for a number of years now, including the latest batch sent out on October 1st (including one for yours truly, go figure), with a slight problem.  Even though Microsoft has announced the end of Windows Live as we know it, the awards were still made out with "Windows Live" as the expertise.
Today, that's been cleaned up, and a new MVP classification has been created, the "Windows Consumer Apps" expertise.  With the new classification, four previous MVP disciplines have all been moved into this one new one.  They are:
Digital Media Experience
Windows Live
Windows Live Mail
Windows Live Messenger
So now we're Windows Consumer Apps MVPs, a somewhat all encompassing name, which is probably as it should be.  Anyway, we're glad to have this little bit of housekeeping cleared up.  Congratulations (again) to all you Windows Consumer Apps MVPs!