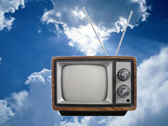 Microsoft has made a number of moves recently to bring its devices and services into the living room, extending and expanding its Xbox offerings to far more than hard core gamers (although this is somewhat of a banner day for those gamers with tonight's release of Halo 4), renaming and expanding Zune Music and Zune Pass to Xbox Music, and beginning to integrate "2nd screen" technologies with Xbox SmartGlass.
Now, according to a set of postings on Microsoft Careers, posted on October 31st and November 1st, just a few days ago, it looks like Microsoft may be heading further down the path to control the living room as it develops something it's calling "Cloud TV":
Microsoft's Interactive Entertainment Business is revolutionizing entertainment. IEB has a rich set of entertainment offerings from Xbox 360, Xbox LIVE to Zune Marketplace and Mediaroom. Our customer base is growing fast and our pace of innovation has been incredible with our latest product Kinect selling over 10 million units since its launch in November of 2010.

We're looking for a Software Engineering Manager who is passionate about leading a team that is building awesome client applications for a new Cloud-based TV platform.

Why work for the Cloud TV team?
-Get in on the ground floor of an ambitious new project
-Work on a small tightly-knit team
-Follow Agile methodology to deliver results at web-speed
-Use cutting edge technologies
-Manage a team of brilliant engineers
The postings go on to list a set of "preferred qualifications", including:
-Experience with web application technologies (HTML5/CSS3/JavaScript) and common frameworks (jQuery/knockout.js/sammy.js/less)
-Experience with mobile and browser application development (iOS/Android/Windows 8/RT or IE/Webkit based browsers)
… and requiring candidates to be able to "pick up new technologies rapidly", and "set and maintain a fast pace of execution".
Interestingly, there's already a CloudTV.com, a Cloud.tv, and ActiveVideo Networks appears to hold the trademark for "CloudTV", so Microsoft has some branding work to do if it plans to use "Cloud TV" as anything more than a code name.
We could make lots of guesses about what "Cloud TV" might be, but hopefully Microsoft will "set and maintain a fast pace" itself, and we'll be hearing more about it sooner rather than later.  What do you want to see from "Cloud TV"?
(thanks, Chris, for the tip!)