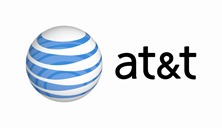 At the Windows Phone 8 launch event last week, one of the few remaining details left unsaid was pricing and availability for AT&T here in the United States, and today AT&T released a very aggressive pricing plan for Windows Phones, especially for Nokia Lumia devices, the 920 and 820.
In a press release today, AT&T laid out the pricing and availability for its range of devices.  Here are the highlights:
Beginning Nov. 9, AT&T customers will be able to purchase the Nokia Lumia 920 for $99.99 and the Nokia Lumia 820 for $49.99.  Before Thanksgiving, customers can pick-up the Windows Phone® 8X by HTC® with 16 GB of memory for $199.99.  Additionally, AT&T revealed an exclusive version of the Windows Phone 8X by HTC with 8 GB of memory in California Blue and Limelight (yellow) for $99.99.  AT&T is only carrier to offer this device in Limelight.

Starting Nov.7, the Lumia 920 and Lumia 820 will be available for pre-order at www.att.com/lumia920 and www.att.com/lumia820, respectively.
As if the $99 price is not enticing enough, AT&T plans to offer, "for a limited time and while supplies last", a free wireless charging plate with each Lumia 920 sold.
We've been using the HTC 8x for the past week after Microsoft and HTC gave them out to attendees of the Windows Phone 8 launch event, and we're very pleased with it, but even though the Lumia 920 comes in heavier, it does so because of a perhaps slightly superior camera, and it also includes the full range of Nokia's Windows Phone software, including Nokia Drive and City Lens.
It's going to be a very hard decision as to whether to pick up a 920 at this very attractive price.  Most early speculation had the Lumia 920 coming in at $149, which would still be cheaper than the 16gb 8x, but at $99, with a free charging station, that's a price that's hard to beat.