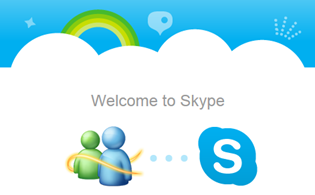 Early next year, Microsoft is planning to retire Windows Live Messenger in favor of Skype, bundling the back end of Messenger with the Skype interface, and bringing along with it Skype's video calling and VoIP capabilities.
While much is missing from Skype as an instant messaging client if you're like us and used to Messenger (drag and drop image/file sharing and the way tabbed conversations work quickly come to mind), we've made the switch to Skype, and while we're already missing Messenger, we're hoping the instant messaging part of the service gets better, soon.
If you're contemplating doing the same, there's a new FAQ over at "Microsoft Community" (previously Microsoft Answers), which while it's a bit long on clumsy interface and "PR speak", does provide some good information on what you can expect if you do make the switch early.  Here's a few we picked out that might be useful to you:
There's quite a few more questions and answers on the Microsoft Community page, be sure to check them all out.
We're definitely still getting used to Skype, but the road ahead is pretty clear, and we're all going to just have to get used to the changes (well except if you're in China, where Messenger will continue on as it's administered by a third party).
Have you made the switch?  Have you been a Skype user all along?  What do you think of Skype as an IM client?