As we have reported yesterday, today marks the day when Microsoft officially releases Internet Explorer 10 for Windows 7. As expected, the download page for IE10 on Windows 7 Preview is now available on the IE Test Drive website: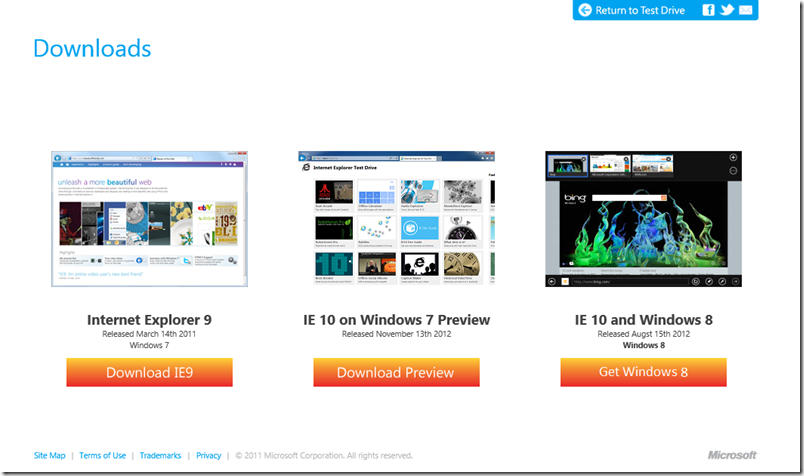 According to Microsoft, IE10 on Windows 7 has the same standards based platform as IE10 on Windows 8, and brings improved real-world site performance and additional standards support. Note that this release is a preview only, and the final version is expected sometime next year as Microsoft adds final touches to the browser based on developer and customer feedback.
You can download Internet Explorer 10 on Windows 7 by visiting http://windows.microsoft.com/en-US/internet-explorer/downloads/ie-10/worldwide-languages.