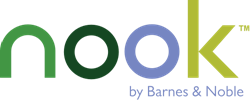 Back in April this year, Microsoft and Barnes & Noble announced a new partnership where B&N will spin off its Nook E-Reader and its educational books business into a new company, Nook Media LLC, backed by a $300 million Microsoft investment. The deal was completed in early October, and at that time it was said that the company would release the NOOK app for Windows 8 imminently.
Today, the company has finally released the NOOK app for Windows 8 and RT on the Windows Store. Check out screenshots of the app in action below:
The app allow users to browse over 3 million titles, books, magazines, newspapers, and comics from the NOOK store, with a 14-day free trial subscriptions of newspapers and magazines.
You can check out the new app on the Windows Store now.