SkyDrive just announced a new update, including the long awaited selective sync.  A blog post on the Inside SkyDrive blog explains more:
With today's release, you can now select which folders from SkyDrive are synced – making it easier to use SkyDrive with laptops or tablets with small drives. You're in control. If you'd like to keep all your photos and documents in SkyDrive but only sync a folder of your most important documents to your laptop, you can do that – even if your desktop is syncing the full set. You can choose specific sub-folders to sync as well; you aren't limited to your primary SkyDrive folders.
After posting on the news, we poked around a bit, and there's an easy way to get the new update and new functionality on your desktop now.
Just go to https://apps.live.com/skydrive, and click on "Download the app":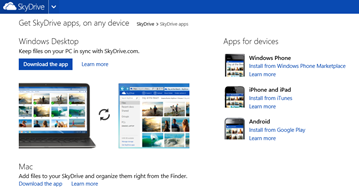 This will update your SkyDrive app (available in the systray) from Version 2012 Build 16.4.6013.0910 to Build 17.0.2003.1112, complete with selective sync: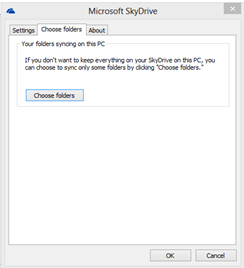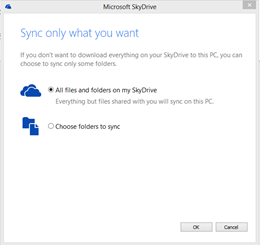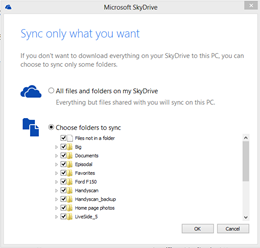 From there, you can set up your files to sync on each machine you have SkyDrive Version 2012 enabled.
Of course if you have been waiting for selective sync, you can install SkyDrive for the first time from apps.live.com, too.