As part of the Black Friday/Cyber Monday deals, Walmart is having quite the sale on smartphones, offering a free $100 Walmart gift card with every smartphone purchased, and the new Windows Phones are doing quite well, capturing 4 of the top 8 spots when sorting all Walmart smartphones by popularity: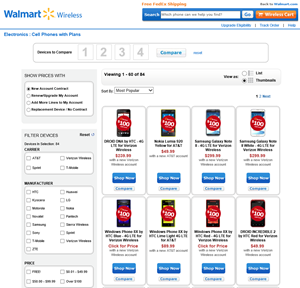 But with popularity comes a price, and one of our readers (thanks Chris!) notified us that he's going to have to wait a bit for his new Windows Phone, apparently: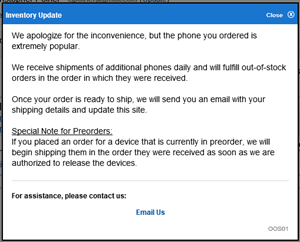 The notice reads, in part:
We apologize for the inconvenience, but the phone you ordered is extremely popular.
… and goes on to say that orders are received daily and orders will be filled in order received.
Now of course this is a bit of a boilerplate response, and doesn't give us any hard numbers, but it is another indication that the Lumia 920, and Windows Phones are doing well so far, especially with the deep discounts they're seeing during the holidays.  The 920 sold out at AT&T Stores on Black Friday, and has been doing well across the board.
If you want to wait in line and get a (really) good price on a phone and a new contract, the Walmart deal is going on through Dec 1st, if you're in the US etc., etc.