Following the announcements of the flagship Nokia Lumia 920, and the mid-range Lumia 820 (amongst its variants 810 and 822), in a somewhat unexpected move today during the LeWeb event in Paris, France, Nokia has announced another Windows Phone 8 device – the Nokia Lumia 620. Check out an image of the device below: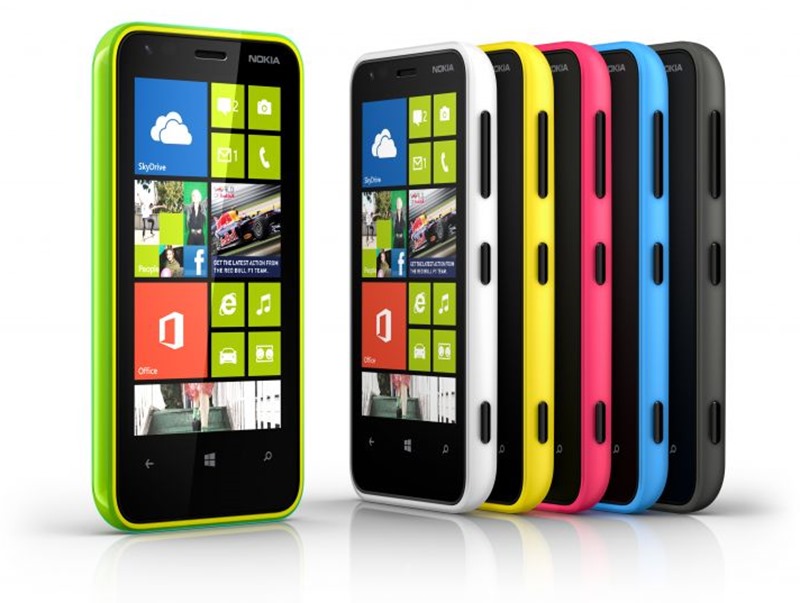 The Nokia Lumia 620 comes with a 3.8 inch TFT WVGA ClearBlack display, a 1GHz Qualcomm Snapdragon S4 processor, 512 RAM, 5 megapixel camera with LED flash, a VGA front facing camera, 8GB of storage with microSD support (up to 64GB), NFC support, as well as a 1300mAh battery.
The device comes in what Nokia calls a "dual-shot" color technique which allow users to add a second layer of colored, transparent or translucent casing to mix-and-match their colors. The device itself comes in 7 different colors – lime green, orange, magenta, yellow, cyan, white and black – and users can also purchase swappable polycarbonate shells which also comes in 7 different colors.
The biggest selling point of the device is that it is probably one of the most affordable Windows Phone 8 device in the market – the estimated retail price is USD 249, which translate to about 190 euros. The device will launch first in Asia in January 2013, followed by Europe and the Middle East, before expanding to markets worldwide.
Update: You can watch Marko Ahtisaari, Executive Vice President of Design at Nokia, officially unveiling the Nokia Lumia 620 at LeWeb Paris 2012 below:
[youtube_video]15acT7jqr5c[/youtube_video]