Last May, Bing cleaned up its look to make room for a new, 3 column interface, consisting of the core search results, "Snapshot" and "Sidebar". Since then, Microsoft has been adding elements to those features, adding Foursquare and Quora results to the sidebar, and now today, introducing two new elements to the "Snapshot" column: people and landmarks.
According to a blog post on the Bing Search blog, Bing will present a snapshot of a person or place you're looking for, without having to continue clicking for more information:
Now when you search for a famous person, celebrity or place, we will present relevant facts about that person in the center part of the screen so you can quickly find what you're looking for without having to click through to another site or page.

We've now expanded the snapshot to cover famous people and places as well as made updates to include different sources including reviews and new modes of interaction. Right on the main results page, you can make more informed decisions about topics related to people.
The new results are showing up here now, but the blog post mentions that the feature is rolling out, so you may not see it yet in your area. Here's an example search we just conducted: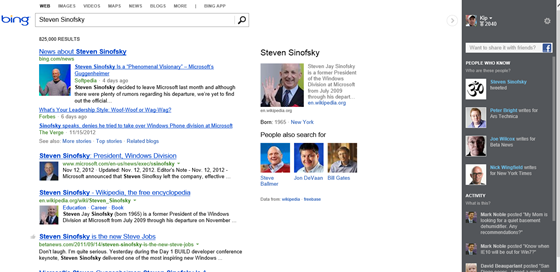 As you can see, the snapshot includes a Wikipedia entry, some relevant facts, and links to related information, such as "people also search for…", albums or artwork for musicians or artists, and even one click access to songs, as seen here with this search for "Paul McCartney":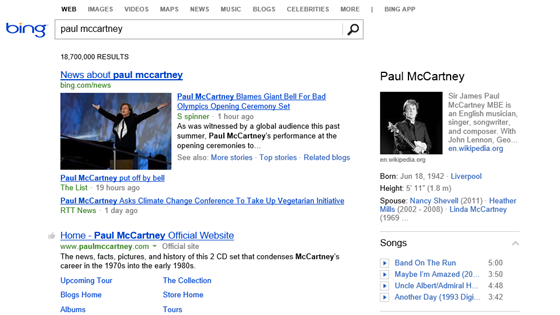 Clicking on one of the songs leads you to a MySpace music player, in this case, which plays the full song.
What do you think of "Snapshots", and the new Bing interface? Does it make your searching easier?