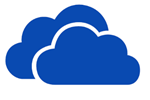 As Microsoft pushes SkyDrive to become a cross-platform, anywhere access cloud storage solution, the company had released apps for various platforms for users to access their files stored on SkyDrive – including apps for Windows 8, Windows Phone, iOS, Mac, and most recently Android. Today Microsoft is bringing SkyDrive to your living room by releasing the SkyDrive app for Xbox 360. Check out a video of it in action:
According to the official Inside SkyDrive team blog, below are some of the features specifically tailored to the Xbox 360 app to make the user's photo and video viewing experience on their TV better:
Shared photos & videos. Share a meaningful event with your friends or family by viewing photos & videos on your TV, or view photos & videos others have shared with you through SkyDrive. Imagine being able to view cherished photos and videos shared by friends and family —like a musical performance, a kid's birthday, or baby's first steps—on your TV.
Snap and see. For Windows Phone users, snap a picture and see it appear almost immediately in your camera roll on the big screen. This feels like magic! For example, you could take a quick snapshot of your child making a funny face, fire up the SkyDrive app on your Xbox, and view it right away on your 50" screen. Just make sure you're using the same Microsoft account sign-in for both Xbox LIVE and your Windows Phone.
Party slide show. Plan a great slide show to play in the background of a dinner party. For example, you could start a slide show of a recent trip for friends, or have holiday-themed photos and videos playing during a holiday party.
The SkyDrive app for Xbox 360 supports Kinect voice control, in addition to the Xbox 360 controller as well as gestures. The app does require a Xbox LIVE Gold membership however, which seems to be the standard for any apps on the Xbox 360 these days.
In addition to the SkyDrive app, Major Nelson also announced that over 40 new apps are also coming to Xbox 360 between now and Spring 2013. To view the full list, head on over to Major Nelson's blog.
The SkyDrive app for Xbox 360 will go live in about 4 hours today at 10AM Pacific Standard Time. You can download it by going to Apps, Browse Apps, and see the app under the Social category.