Two weeks ago, we reported that a new budget Nokia Windows Phone, the Nokia Lumia 505, appears to be headed its way exclusively to Mexico's carrier Telcel. Neither Telcel nor Nokia published any official words on the device at that time. However, yesterday Nokia Mexico has now officially published the product information page for the device, confirming its existence. Check out the official press shots of the device below: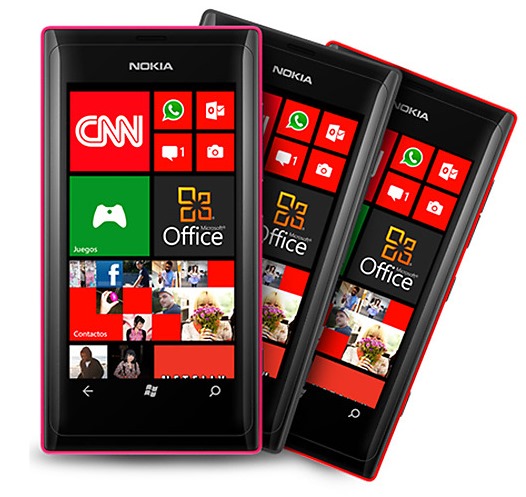 The Nokia Lumia 505 is set to come with a 3.7" AMOLED ClearBlack Display with WVGA resolution, a 0.8 GHz single core processor, 256MB of RAM, 4GB of storage, 8 megapixels camera (with no front facing camera), and a 1300mAh battery. Given the size of RAM, it means that certain features and apps may be limited on the device. The phone does come in three colors – black, red, and pink – for choosing.
The device is confirmed to be one the first device to be pre-loaded with Windows Phone 7.8 operating system, featuring the new Start screen, new accent colors, Bing wallpapers, and more. The phone will join the other two recently announced Windows Phone 7.x devices – the Nokia Lumia 510 and Alcatel One Touch View – as part of the low budget Windows Phone lineup. There were recent reports from BGR India that the Nokia Lumia 510 will come pre-loaded with Windows Phone 7.8 out-of-the-box, rather than Windows Phone 7.5 which was loaded on some early reviewer's phones.
What do you think of the Nokia Lumia 505? Let us know in the comments below!