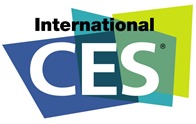 Last year, after a long stint with Bill Gates and then Steve Ballmer as keynoters, Microsoft announced it would be pulling out of its major association with CES (the Consumer Electronics Show), an annual extravaganza held in Las Vegas every year right after the New Year (this year's event is being held from January 8-11).
In announcing the change, Microsoft Corporate Vice President Frank Shaw said:
Our industry moves fast and changes faster. And so the way we communicate with our customers must change in equally speedy ways. To ensure it does, we constantly challenge our assumptions. For example:

· What's the right time and place to make announcements?

· Are we adjusting to the changing dynamics of our customers?

· Are we doing something because it's the right thing to do, or because "it's the way we've always done it"?

After thinking about questions like these, we have decided that this coming January will be our last keynote presentation and booth at CES. We'll continue to participate in CES as a great place to connect with partners and customers across the PC, phone and entertainment industries, but we won't have a keynote or booth after this year because our product news milestones generally don't align with the show's January timing.
But now, with Windows 8 off to a bit of a slow start and needing a push, an opportunity to further promote Surface RT, and a bevy of new Windows 8 devices, including the Surface Pro about to launch, CES seems like the perfect time for Steve Ballmer to take the stage and push the heck out of Windows 8.
Microsoft could also use the mega-show to drum up excitement for a new version of Xbox, and to pump up Nokia and the other Windows Phone partners. Nokia is apparently planning a big splash at Mobile World Congress in Barcelona in February, but could well benefit from as much exposure in the US as it can get.
In addition, CES would be seemingly a perfect opportunity for Ballmer to show that Microsoft is doing just fine, thank you, without Steven Sinofsky, and perhaps to re-introduce Tami Reller and Julie Larson-Green as the fresh new faces of Windows.
Instead, in what looks now to be a short-sighted blunder, Microsoft will be on the sidelines at CES 2013, in what may be a telling, if unintended indication of the transfer of power away from Microsoft in this Post PC era.