2012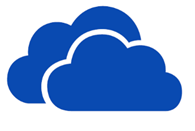 Yesterday we told you about the long awaited additions to SkyDrive, including selective sync and sharing SkyDrive folders from your desktop, and how to get them, and today comes more news from the SkyDrive team, with a blog …
SkyDrive just announced a new update, including the long awaited selective sync.  A blog post on the Inside SkyDrive blog explains more:
With today's release, you can now select which folders from SkyDrive are synced – making it easier
…
One of the most requested features for SkyDrive, selective sync, is finally here, announced today in a blog post on the Inside SkyDrive blog by Mike Torres, and shown in this YouTube video:
[youtube_video]upFC2bFrYyE[/youtube_video]
Selective sync works as you'd expect, …

Microsoft announced Windows Phone 7.8 during the Windows Phone Summit held back in June, however the company had since been quiet about the update, which is coming for all existing Windows Phone 7.5 devices. Details had been scarce about the …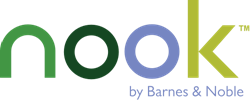 Back in April this year, Microsoft and Barnes & Noble announced a new partnership where B&N will spin off its Nook E-Reader and its educational books business into a new company, Nook Media LLC, backed by a $300 million Microsoft …

Today at the Directions Summit event in San Francisco, Nokia made a number of announcements, including a new brand for Nokia's mapping and location services: HERE maps (www.HERE.net); HERE's availability on iOS via the Apple App Store, …
As we have reported yesterday, today marks the day when Microsoft officially releases Internet Explorer 10 for Windows 7. As expected, the download page for IE10 on Windows 7 Preview is now available on the IE Test Drive website…

Tonight's bombshell of an announcement that Microsoft Windows Division President is out, effective immediately has, of course, fueled lots of speculation, centered around whether Steven Sinofsky left of his own accord, or was pushed out the door.
In the latest …

This afternoon, Microsoft announced that Steven Sinofsky, President, Windows Division, would be leaving the company, effective immediately.  The news comes just as Windows 8, Windows Phone 8, and Microsoft Surface have shipped, and at a time when the company …

Last month, Microsoft finally broke silence and announced that a preview version of Internet Explorer 10 for Windows 7 will be coming in mid-November. It appears that tomorrow will be the day when Microsoft releases the latest IE10 browser for …

During the Windows Phone 8 launch event last month, Microsoft CEO Steve Ballmer teased a new Samsung Windows Phone 8 device that is coming to Verizon this holidays – the Samsung ATIV Odyssey. No images or specs of the …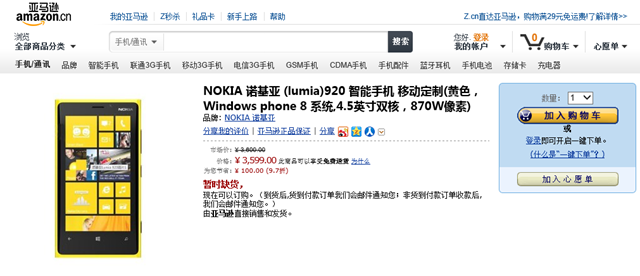 Nokia Lumia 920T, a variant of the Lumia 920 for China Mobile, was listed on Amazon China today. As shown on the product page, the pricing was about $576 USD (3,599 Chinese Yuan) and also available for pre-order. However, …

At the Windows Phone 8 launch event in San Francisco last Monday, Microsoft announced a set of applications to make it easier to sync your music and photos to your new Windows 8 phone, including syncing (non-drm) music and playlists …

In a blog post on the Inside SkyDrive today, Omar Shahine announced a new feature rolling out in the next 24 hours, Excel Surveys.
Microsoft announced that Excel Surveys were coming back in September, calling them at that …
A few weeks ago some tipsters noticed the ability to download a home page image from www.Bing.com, which was apparently being flight tested among some, but not all of us.  Then it disappeared, and a full page image icon …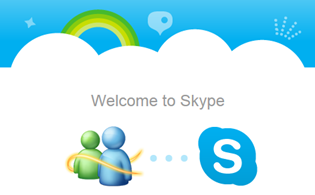 Early next year, Microsoft is planning to retire Windows Live Messenger in favor of Skype, bundling the back end of Messenger with the Skype interface, and bringing along with it Skype's video calling and VoIP capabilities.
While much is …

Nokia has so far unveiled four Windows Phone 8 devices – the Nokia Lumia 920, 820, 822, and 810. It appears the company has another device coming, as today images of an device said to be the Nokia Lumia 830 …

Back in June this year, just ahead of the secretive Microsoft Surface announcement, LiveSide first reported a rumor that Microsoft is working on a gaming tablet called Xbox Surface. Whilst we got the "Surface" part of the name right, …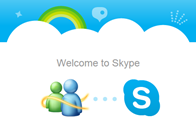 Just a few minutes ago, Microsoft President, Skype Division, Tony Bates announced a new version of Skype that is set to replace Windows Live Messenger, which is being retired in the first quarter of 2013.  At the same time, …
Earlier this week, we reported on a The Verge post saying that Microsoft is planning to retire Windows Live Messenger in favor of Skype, the service it acquired back in May, 2011.  Now today, Skype has made the retirement official…