January, 2013
Earlier this week, Microsoft released Office 365 Home Premium, a $99/yr subscription service offering an updated Office suite along with extended SkyDrive storage (an extra 20GB, a $10/yr value).  Now today in a blog post on the Bing Search blog, The Bing team reminds us that they have …
According to a post on The Verge, Google Sync, which Google announced last month would be no longer available for new Windows Phones beginning January 30th (today), is backing off on that pronouncement and has extended EAS (Exchange Active Sync) support in Google Sync until July 31st:…
Today on a blog post over at Nokia Conversations, Nokia has announced that Windows Phone 7.8 is ready for rollout and will be available for all Nokia Windows Phone 7.5 devices.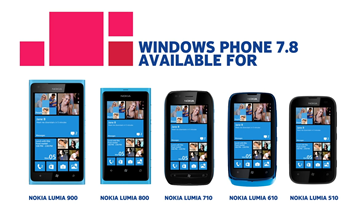 Windows Phone 7.8 brings Windows Phone 8's three sizes of tiles and a new set of …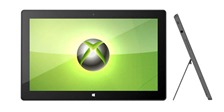 In Part 1 of this post, we examined a post by analyst Adam Hartung posted last week in Forbes, and a subsequent interview with Hartung by Onoura Amobi from Windows8Update.com.  Hartung believes that by coming late to the mobile and tablet markets, and then taking …

About a week ago, analyst Adam Hartung, writing in Forbes, wrote in "Microsoft Still Can't Find Its Future. Is It Too Late for the Company?" (if you want a glimpse at Hartung's answer to his own question,  the slug for the post is "sell-microsoft-now-game-over-ballmer-loses"), saying Microsoft …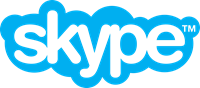 As we're getting closer to the March 15 date for the discontinuation of the Windows Live Messenger service, Microsoft in encouraging users to migrate to their Skype service by linking their Microsoft and Skype accounts. However, as we have reported back in September last year, one of …

As we are getting closer to Mobile World Congress, scheduled to be held in Barcelona during 25-28 February, 2013, news and rumors about Nokia's upcoming line of devices are starting to trickle out. A few days ago we just learnt of the Nokia "EOS", an upcoming flagship …

Earlier today, a self-proclaimed Microsoft employee alleged having access to detailed information about the upcoming new Xbox hardware.  An email was sent out to major gaming outlets, which contained specs on both the new console, and a rumored companion tablet – all of which aligned closely to information …
Looks like the folks at Microsoft might be learning how to write apps for their own operating system, finally.  Today, in a post on the Inside SkyDrive blog, Mike Torres announced that the SkyDrive apps for Windows 8 and Windows RT, released back in October, are adding …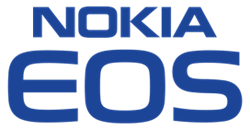 Following the initial range of Nokia Windows Phone 8 devices in 2012 – the Lumia 920, 820 and 620 – the Finnish company is already planning their upcoming range of Lumia devices. The Verge today reports that the company is planning a Windows Phone 8 device codenamed Nokia …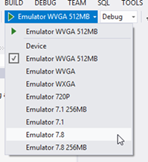 Well it can't be long now before Microsoft, phone manufacturers, and the wireless carriers release Windows Phone 7.8, the long awaited updated to Windows Phone 7.5 that will bring Windows Phone 8's three sizes of tiles and some new functionality to older Windows Phones.
Today, Microsoft released an …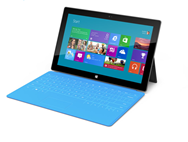 Last week reports started surfacing about a potential leveraged buyout of publically held Dell, Inc., which would reportedly take the company private as it struggles to keep up in an increasingly mobile world.  Now today, CNBC and The Wall Street Journal are adding Microsoft to the list of …

This morning Steven Sinofsky posted again to his blog, this time on "Managing through disagreement".  The post, clocking in at a mere 2,772 words, is interesting on a number of levels.  First, Steven Sinofsky is well known as a brilliant manager of software development, having brought …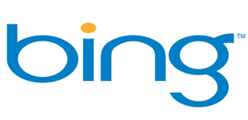 Yesterday, Facebook announced "Graph Search", an ambitious project to allow searching Facebook for profile and "Like" driven information, and to expand Bing web search results when a Graph Search result comes up empty. Now today, Bing is announcing that they too are expanding their relationship with Facebook with …

In a post on the Major Nelson blog, Xbox Live's Larry Hyrb has posted today that Xbox Live migration is now available in its streamlined form, and you can now move your Xbox Live membership from one country/region to another.
In the past, moving regions was difficult if …
Today, at a press event at the Palo Alto, California headquarters of Facebook, CEO Mark Zuckerberg introduced what he called the 3rd of the three pillars of Facebook (along with the Facebook News Feed and the Timeline), Graph Search.

Zuckerberg started off by saying that "Graph Search is …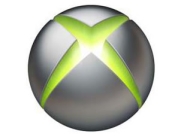 With E3 some 5 months away, and the Xbox 360 slowly but surely leaving the spotlight, all eyes are on the next Xbox. Although initially expected to be formally announced at the expo, a rumor has begun circulating that the new console may be unveiled much earlier than …

In case you missed it, Steven Sinofsky, who left Microsoft immediately after the launch of Windows 8 by "mutual" agreement, has started blogging again.  Sinofsky was famous for his internal blog posts while at Microsoft, and turned a series of posts into a book, "One Strategy".  …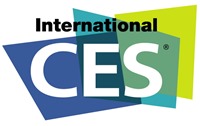 For a company with no official presence at CES this year, Microsoft still seems to be generating a fair amount of CES buzz for themselves.  First came a surprise appearance by none other than Steve Ballmer during Monday's Qualcomm pre-show keynote, and now, an interesting proof of concept …

After a flurry of bad PR late last week, Google has apparently rethought its user-agent string blocking of Windows Phone devices to its Google Maps service, and users are now reporting that they're able to access Google Maps (we can confirm that browsing to maps.google.com from our …