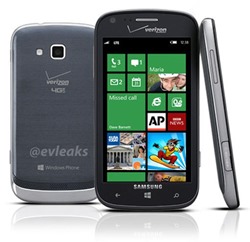 During the Windows Phone 8 launch event back in October last year, Steve Ballmer revealed an upcoming Samsung Windows Phone 8 device – the Samsung ATIV Odyssey. The device was said to be coming to Verizon Wireless by December 2012, however we never saw the device by year end. A press render of the device was leaked in November, but actual specifications of the phone were scarce, and many were speculating whether the phone is a high-end phone much like the ATIV S, or rather a mid-range device.
WPCentral was recently able to get hold of a specification sheet for the ATIV Odyssey from Verizon internal sources, confirming that the device is a mid-range device rather than an alternative to the flagship ATIV S. You can check out the specification sheet below: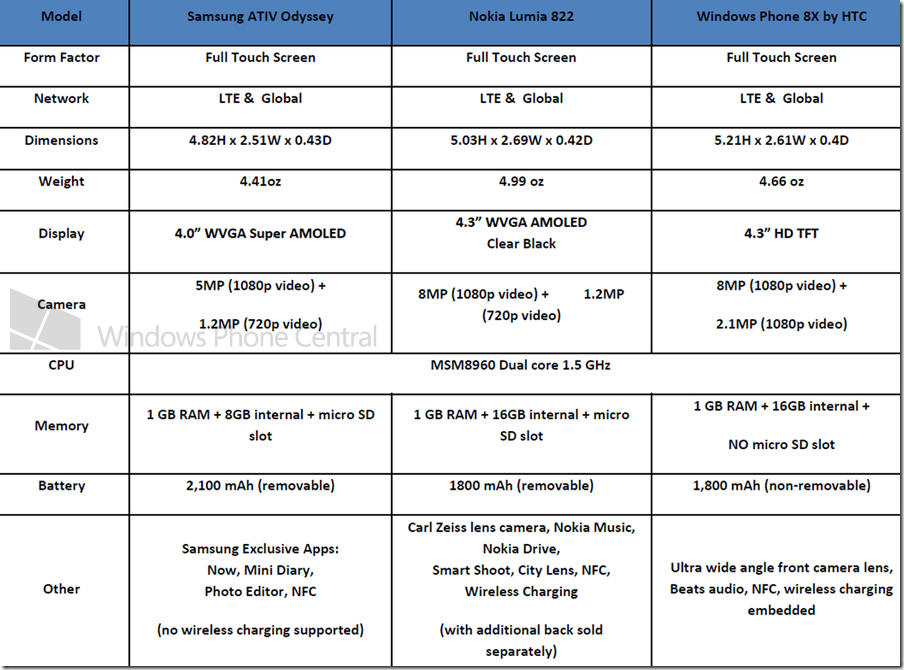 As you can see, the device features a 4.0" Super AMOLED WVGA display, Qualcomm Snapdragon MSM8960 1.5GHz dual core processor, 1GB of RAM, 8GB of storage with microSD slot, 5 megapixel camera (with 1.2MP front facing camera), NFC support, as well as a 2100mAh battery.
We're hoping to see at least a sneak peek of the device at CES at Las Vegas starting next Tuesday. At that time we're also hoping to see Huawei to unveil their budget Ascend W1 Windows Phone 8 device. Stay tuned!