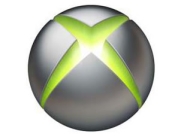 With E3 some 5 months away, and the Xbox 360 slowly but surely leaving the spotlight, all eyes are on the next Xbox. Although initially expected to be formally announced at the expo, a rumor has begun circulating that the new console may be unveiled much earlier than anticipated.  As first reported in the February 2013 issue of Game Informer,  both Microsoft and Sony are purportedly planning special, "apple style" press events to introduce their respective next-generation platforms.
This doesn't come as a total surprise, however. Durango dev kits have been spotted in the wild (one early version somehow ended up on ebay last summer), and the console itself may have been released to manufacturing last month. Additionally, showcasing the hardware early would afford Microsoft the opportunity to focus on launch software at E3. Expect the press event to focus on design, features, and hardware.  A full reveal, including launch software, release date, and price would be likely to follow at E3, with all of the pomp and circumstance one would come to expect from a console launch. 2010's Kinect world premiere event saw an arena full of space ponchos and Cirque du Soleil; what does Microsoft have in store for the launch of their next major console?
As Microsoft and Sony race to get their new systems on store shelves, it has become apparent that this console generation is coming to an end – and with it, so goes the Durango nomenclature.  The new hardware's official name, along with design and specs will be announced sooner rather than later. On that token, let's have a bit of fun – give  us your best guess as to when Durango will be officially announced, and what the system's final name is in the comment section below by Friday, February 1. Closest answer to the actual details wins a free year of Xbox Live!