March, 2013
When Dr. Antonio Gulli of Bing R&D blogged last week about Autosuggest, explaining in perhaps just a bit too much detail how Bing's search box shows you a list of suggestions as you type, he didn't mention this: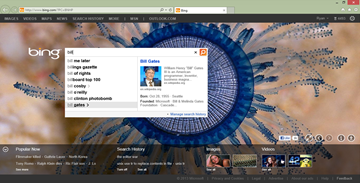 Thanks to another reader tip (thanks, Ryan!) and a …

One place where Microsoft seems to know how to keep up a steady pace of updates is over at Bing, and today they've added yet again, this time providing a Klout score along with information from Twitter, Facebook, and LinkedIn to Snapshot profiles about "professionals and celebrities who …
Microsoft China is expanding Surface RT tablet distribution to new retailers in China. Last week, the company announced new official flagship store on Tmall and 4 new retailer partners, including 360Buy, PC Mall, OneZero, and Sundan. The pricing from these stores is same with …
It looks like Bing has finally gotten around to changing the Hotmail link on the Bing Home Page to Outlook.com, and some of our readers are pointing out some other changes they're seeing as well.
Luckily for Bing, they've managed to change the one line of code in …
Windows Phone just made a number of announcements from the Game Developer's Conference (GDC) in San Francisco today, including new options from middleware partners, new game titles, and more.
First up: the games. A post on the Windows Phone Consumer blog has quite the list of new titles …

You used to know pretty much when the big Microsoft conferences and events were coming – Mix in the spring, PDC in the fall. Recently, though, as those conferences were phased out and melded into Build, it's been a bit more difficult to guess just when (and where) …
Yesterday brought us updates to some of the core apps for Windows 8, refreshing Mail, Calendar, People, and Messaging, and today, there are more updates if you're a Windows 8 user, this time for Xbox Music and Video: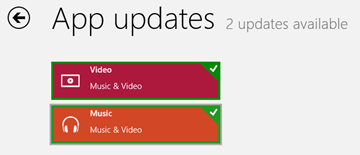 Again, if you don't see the updates listed in the …
As we reported, the core app updates for Mail, Calendar, People, and Messaging are available a little earlier than tomorrow, that is, they're ready to go right now. If you don't see them in the Windows Store, from the settings (right click or swipe in from the …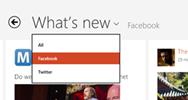 Today, Microsoft announced that by tomorrow (and maybe even tonight if you're lucky), Windows 8 users will be offered updates for three of the "core apps" that shipped with the new version of Windows: Mail, Calendar, and People. A post on the Windows Experience Blog by Brandon LeBlanc …
Like the Holy Grail, a workable Hotmail / Outlook.com Calendar has been elusive for longer than we care to remember, but some recent indications are that one may indeed be on the way.
If you caught Jamie Thomson's comment on yesterday's post, you are already aware that he's …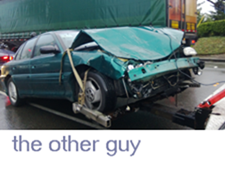 Sometimes you're in the right place at the right time. Sometimes, not so much. Instead of bringing you what turned out to be a slew of Microsoft news today, we were dealing with the aftermath of what may have been a texting-while-driving (but certainly a not-paying-attention while driving) …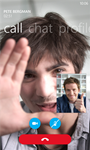 Back in January, citing "issues with device stability", Skype for Windows Phone temporarily disabled Windows Phone People Hub integration, promising to work with the Windows Phone team to get it back. Well they have, and today it's back as part of an update for Skype on Windows …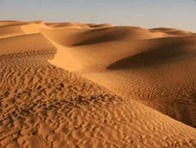 Speaking to the Australian Financial Review, Blackberry's CEO Thorstein Heins this week had a few choice things to say about the current mobile landscape, including his thoughts on Apple's leadership in the mobile space, and how fleeting that may be:
Apple did a fantastic job in bringing touch
…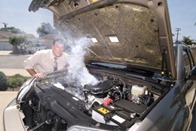 Some Hotmail.com, Outlook.com, and SkyDrive services were down for as much as 16 hours yesterday, with an outage that started at 1:35pm PDT and wasn't fully restored until this morning at 5:43 am PDT, according to a blog post by Microsoft Corporate Vice President Arthur de Haan on …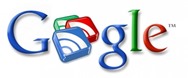 Google, to the surprise of no one, announced today that they were shutting down Google Reader, a service they've provided since it launched from Google Labs in 2005.  We initially (as we try to do with most things Google) shied away from the service, but after our favorite …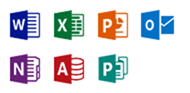 Microsoft is going after its next generation of Office users in a big way, today introducing a new campaign aimed at getting US university students hooked on Office 365, SkyDrive, and Skype.  To promote the offers, Microsoft also today released a pair of ads featuring  Aubrey Plaza from …

After years of developing and evolving what became known as Windows Live, Microsoft turned a corner with the release of Windows 8, dropping the Windows Live and Zune brands in Windows 8 and moving to a set of unbranded and, frankly, unfinished "core apps".  Zune became Xbox Music …

It looks like Bing.com has updated its History view sometime in the last week or so.  As usual, we're never sure what has been widely updated and what is part of a local trial, but at least here, for this machine, we've got a new Search History.  As …

When Microsoft introduced the new Outlook.com last year, it brought the ability for users to rename their Microsoft account to a new one. In doing so, you'll bring everything associated with your account – like your emails, contacts, SkyDrive files, Xbox LIVE and Music Pass contents, and more …

The Nokia "Laser" was first reported back in January this year as a variant of the current Lumia 920 designed for U.S. carrier Verizon Wireless. The device, with a model number reported to be RM-860, was spotted on the FCC certification listing last week. A few days ago, …