May, 2013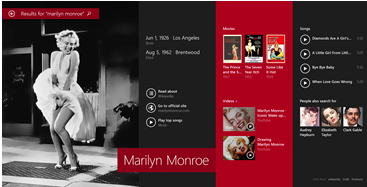 Today, Microsoft officially acknowledged a number of details about changes coming to Windows via the Windows 8.1 update, coming later this year (with a preview expected as early as the end of June), including new updates to the Windows 8 "core apps", the way Windows 8 works …

Huawei, one of the four Windows Phone 8 OEMs at this stage, announced their first device – the Huawei Ascend W1, back in January this year. The device was only just released to the US market at Walmart as recent as a few weeks ago, and rumors …
Microsoft Japan announced that the Surface Pro will be available in Japan on June 7th. The versions of Surface Pro will be 128GB and 256GB, and there is no 64GB. Thanks to the Translator, we learn that the Japanese pricing info via @SurfaceJP:
Surface Pro 256GB: 119,800
…

Samsung has published on their press website that they will be holding an event on June 20, 2013 to unveil new Galaxy and ATIV devices. The event, named "Samsung Premiere 2013", is scheduled to be held at 7pm British Standard Time (see other time zones) at Earl's …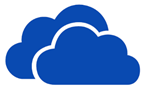 With the introduction of Windows 8 (and Windows RT), Microsoft enabled the ability for users to synchronise their personal settings – such as desktop themes, lock screen and backgrounds, saved passwords, language settings, IE history and favorites, and app settings – across their PCs via SkyDrive. Whilst this …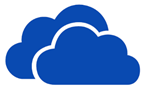 Earlier this month, Microsoft added an improved "all photos" experience to SkyDrive.com, new document thumbnail layouts, full-resolution photo uploads for global Windows Phones, as well as under-the-hood performance tweaks to speed up uploading times. However, the SkyDrive team is also looking at ways to improve the service, and …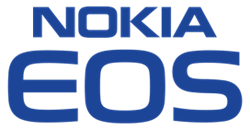 Rumors about the Nokia "EOS", the Windows Phone with a true 41MP PureView camera, had been circulating since January this year. Later on in April, MyNokiaBlog detailed some rumored specifications about the device, although they claim that the details have not been finalised at that time.…
Microsoft is betting big on "Satori", the code name for the Bing technology that attempts to understand relationships between "the people, places and things around us", and most of the announced improvements to Bing have involved Satori-driven search results, including Autosuggest from the search box and its Snapshot…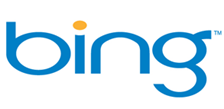 Today, on the Bing Search blog, Bing Director Stefan Weitz posted on some thoughts he and his team had while watching last week's Google I/O keynote.  Weitz starts off by summing up what he and his team surmised was a core takeaway from the keynote:
But what
…

Microsoft wanted to make today's Xbox One announcements about "big themes", but of course, with all the attention of the gaming world focused on a tent in Redmond, that isn't sitting too well, and bloggers and journalists both in Redmond and beyond are tracking down stories and pushing …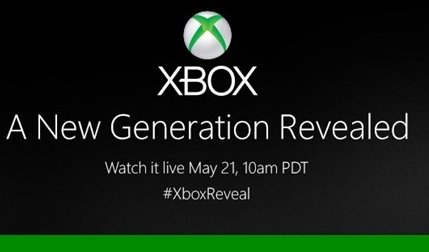 After months of speculation, Microsoft has now officially announced the new Xbox. Following a brief introductory video, Don Mattrick, President of Interactive Entertainment Business at Microsoft took the stage to discuss the history of Xbox as a brand, as well as to reveal the new Xbox.
Billed as …
Today is the big day for Xbox news, as Microsoft has gathered members of the press and others together on the Microsoft campus, all under a big ass tent (it's been raining all night here in Seattle, they're gonna need the tent) for what should be the first …
Chat has been a hot topic this week, what with the addition of Google contacts into Outlook.com and the backlash it caused coming from Google, new abilities to chat from within SkyDrive on Outlook.com, the announcements of Google Hangouts, and a few myriad Skype updates, there was …
Just in time for next week's Xbox Reveal event, where Microsoft will for the first time unveil its next generation Xbox (Xboxes?), a new blog, Xbox Wire, debuted today:

Xbox's Director of Xbox Live programming, Larry Hyrb, or as he's perhaps better known, "Major Nelson", has been …

Some shots were fired back and forth today between Microsoft and Google in a series of exchanges both from the stage at Google I/O, and behind the scenes with some well placed leaks that come perilously close to crossing the "don't be evil" line, from both camps.
At …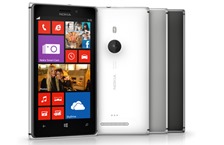 This morning (very early this morning, if you're on the US west coast!) Nokia officially announced the Lumia 925, a lighter aluminum body version of the Lumia 920 that's coming to T-Mobile here in the US, Vodaphone in Europe, and China Mobile and China Unicom in China.  …

In a blog post on the Outlook.com blog today, Microsoft has announced that it's rolling out Google chat integration, allowing you to chat with your Google friends from Outlook.com.  The feature works across your Outlook.com inbox, as well as from People, Calendar, and even SkyDrive:
We believe
…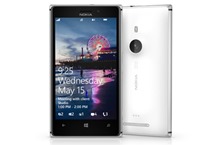 At a press event in London today, Nokia's Jo Harlow showed off the new Nokia 925, a slimmer, aluminum body Lumia device featuring a snap on wireless charging cover, and including Hipstamatic, a previously iPhone only photo sharing app that allows uploading to Instagram, and Smart Camera, a …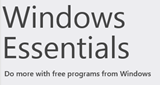 Sometime today Microsoft has updated Windows Essentials 2012, the suite formerly known as Windows Live Essentials, increasing the build number from 16.4.3505.0912 to 16.4.3508.0205.  All of the suite products appear to have been updated (although we've given up on Windows Live Messenger and continue to struggle through …
A couple of tweaks to announce for Microsoft products today, for SkyDrive and Bing.  First up is news of an improved SkyDrive photos experience, including an "all photos view", better upload performance, and new layout thumbnails.  A post on the Inside SkyDrive blog details the changes, which …