With only less than 24 hours to go until the Nokia Lumia press event to be held in London, the company had been busy teasing what's to come at the event. TechCrunch reports that Nokia had placed a short ad break on UK's Channel 4 teasing the upcoming Lumia device to be unveiled at the event, and not long after the official Nokia UK YouTube account also posted the video online, which you can check out below:
[youtube_video]mCD6VI5VmGE[/youtube_video]
The ad places great emphasis on the camera module of the new device, and shows off a device with a metallic casing. This is followed with the words "More than your eyes can see" and "The new Nokia Lumia is coming". The metallic body is also teased via a new blog post on the official Nokia Conversations blog, with an aptly named title "Steel yourself for the next instalment".
Of course, for those who had been following the rumors, it is widely speculated that Nokia may announce the Nokia "Catwalk" (codename only) at the May 14 event. In fact, the device in the video matches up nicely with a previously leaked image of the device: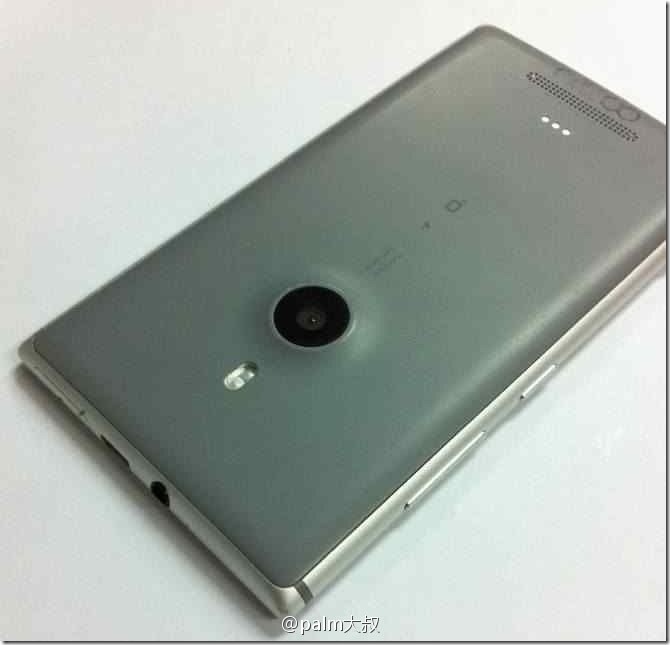 The Nokia "Catwalk" is said to come with a 1.5 GHz Snapdragon S4 dual-core processor, 4.5" octaOLED display with WXGA resolution, 1GB of RAM, 16GB of storage, 8.7 megapixel PureView camera with OIS, and a 2000 mAh battery. Whilst this sounds very similar to the Lumia 920/928, the big difference is its thickness and weight, said to be only 8.4mm (vs 10.7mm for the Lumia 920) and 132g (vs 132g of the Lumia 920), predominantly due to its aluminium body instead of the polycarbonate body found in the Lumia 920/928.
The device will also support wireless charging, although this requires a case similar to the Lumia 720, connected via the three "charging dots" on the back.
It won't be long until we find out what's coming at the Nokia press event. The event will be streamed live on the Nokia Press website, which you can access by clicking here.