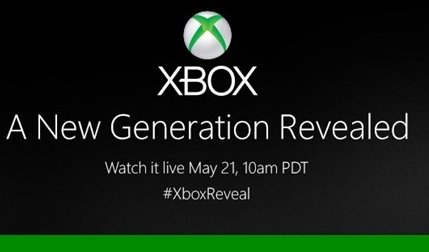 After months of speculation, Microsoft has now officially announced the new Xbox. Following a brief introductory video, Don Mattrick, President of Interactive Entertainment Business at Microsoft took the stage to discuss the history of Xbox as a brand, as well as to reveal the new Xbox.
Billed as the ultimate, all in one, home entertainment system, and formerly known as Durango, the new Xbox is now officially known as Xbox One. The Xbox One was designed with three main principles – that is, to be, simple, instant, and complete. As widely anticipated, Xbox One includes Kinect functionality built into the unit.
Following the system reveal, Yusuf Mehdi took the stage to demo some of the new UI features – including the ability to switch between applications instantly, the ability to watch live tv, and for the first time on a gaming console, the ability to snap multiple applications simultaneously. In addition, Xbox One will support Skype, in both regular and snap modes.
Augmenting the live tv feature, Xbox One includes a built in on screen guide, complete with full voice command. As an added bonus, applications can be snapped with their companion live tv show. As an example, a live ESPN broadcast was demoed, with a subsequent fantasy league app snapped to the left hand side.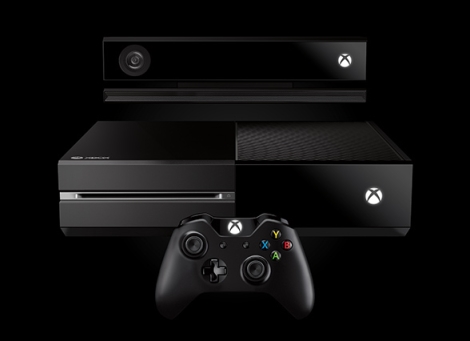 Following the introduction to the Xbox One's intelligent TV features, Marc Whitten took the stage to discuss the specs of the new console, which include:
* 8gb RAM
* USB 3.0
* Blu-Ray
* 64 bit architecture
* Integrated Kinect
* Built In 802.11n wifi
* 500gb HDD
Notable improvements to Kinect are set to include the ability to see players in darkness (via active IR), heart rate monitoring, as well as the ability to recognize facial expressions. Whitten continued to tease a lag free, instant experience. Moving forward, it was announced that Xbox Live will now be running off of 300,000 servers, achievements will be dynamic, and much like PS4, Xbox One will include built in cloud powered game capture functionality.
Immediately after detailing the hardware, EA Sports' Andrew Wilson took the stage to announce four games currently in development for the Xbox One: FIFA, Madden, UFC, and NBA Live. Coupled with the product announcement, EA Sports Ignite, a new next-gen graphics engine designed to "blur the line between reality and gameplay" was unveiled. Ignite boasts humanlike AI, dynamic crowd rendering, and stunning visuals.
Microsoft Studios' Phil Spencer took the stage next, to announce Forza Motorsport 5, currently in development for the Xbox One by Turn 10 studios. Set for release at launch, more infotmation will be available at E3. Further exclusives include Quantum Break, a new Sci-Fi thriller developed by Remedy, and 7 other new IPs not yet ready to be revealed as of this writing.
Nancy Tellem, president of Entertainment and Digital Media, introduced Bonnie Ross from 343 Industries, to announce a live action Halo Television series, helmed by legendary director Steven Spielberg. In other Xbox Entertainment Studios news, a new partnership was announced with the NFL, giving players the ability to watch live football games, as well as offering exclusive, interactive content.
Don Mattrick returned to the stage, to wrap up the presentation. Xbox One will launch worldwide later this year. The broadcast was closed out with a not entirely unsurprising Call of Duty: Ghosts behind the scenes video and gameplay reveal.
As Mattrick said, today's reveal is only the beginning. Expect details such as pricing, launch titles, and release date to be announced at E3 next month. Stay tuned to liveside for the latest Xbox One developments as they happen!