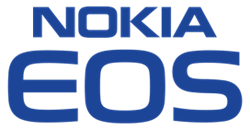 Rumors about the Nokia "EOS", the Windows Phone with a true 41MP PureView camera, had been circulating since January this year. Later on in April, MyNokiaBlog detailed some rumored specifications about the device, although they claim that the details have not been finalised at that time.
According to a recent post by WMPowerUser , it appears that prototypes of the device had been spotted in the wild. Below is a summary describing the device according to WMPU's sources:
4.5" AMOLED display with WXGA resolution
Polycarbonate body with a tapered shape towards the edges, thickness in the middle is similar to the Nokia Lumia 920
Weight is lighter than the Nokia Lumia 920
Camera lens labelled "XX megapixels" (although later confirmed to be 41 megapixels), circular in shape, with an automatic lens cover
Xenon flash with LED focus assist light
Nokia Pro Camera app enables a customised camera interface – manual focus and camera adjustments available through the app
Wireless charging may be supported via a cover, similar to the Nokia Lumia 925
Furthermore, MobileGeeks also separately confirmed the specifications above via their own sources, but with some additional information:
Similar to the Nokia 808 PureView, photos will be taken at a maximum of 34 megapixels, despite a 41 megapixel camera
1080p and 720p video capture supported (with three frame rates options available)
Nokia Pro Camera app has a circular on-screen dial controls
The website also suggests that the Nokia "EOS" may be announced during the second week of July (most likely July 9), which corroborates with an earlier report from Financial Times mentioning the same timeframe for launch. If these rumors hold true, it means that customers on AT&T in the US and worldwide should be getting their hands on the device by summer this year.