Samsung has published on their press website that they will be holding an event on June 20, 2013 to unveil new Galaxy and ATIV devices. The event, named "Samsung Premiere 2013", is scheduled to be held at 7pm British Standard Time (see other time zones) at Earl's Court Exhibition Centre, London, United Kingdom. However, people around the world can so view the broadcast live-streamed on Samsung's YouTube channel.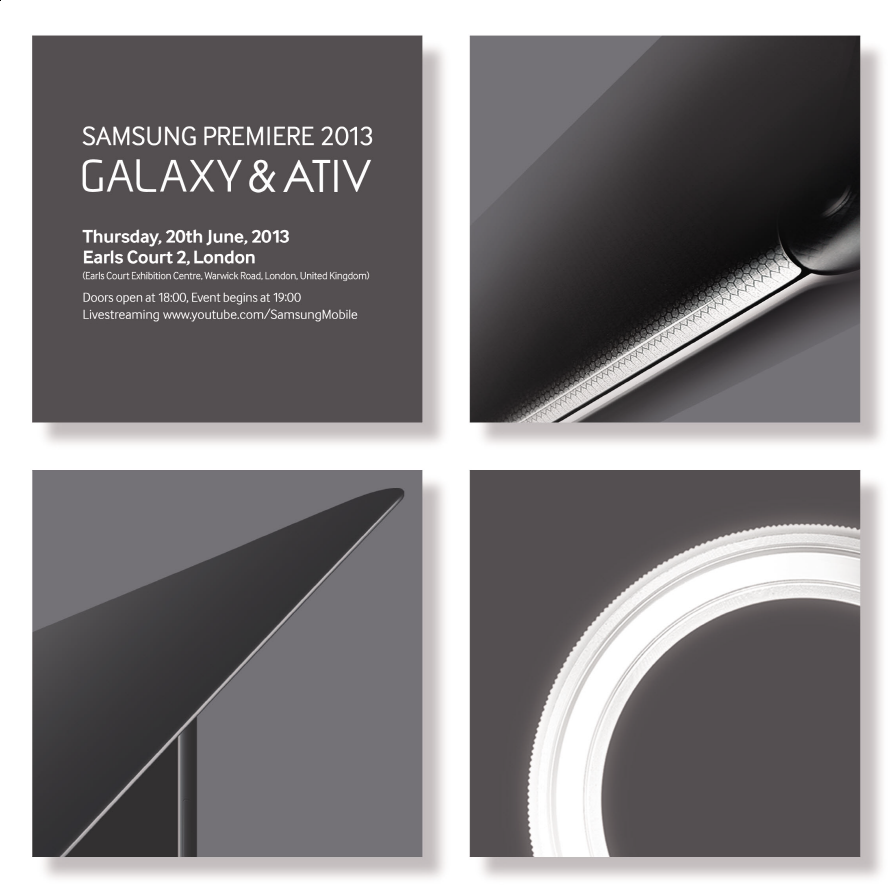 The ATIV brand is Samsung's range of Windows devices – including both Windows Phone and Windows-based PCs. Samsung released two Windows Phone 8 devices back in 2012 – the Samsung ATIV S and ATIV Odyssey – and it is expected that the company may release another device this year that will run on US's third largest carrier Sprint.
Earlier this year, Samsung also rebranded all of their Windows-based products to the ATIV branding, including a whole range of Samsung ATIV Tab (Tablet or Hybrid PCs), One (All-In-One PCs), and Book (laptops or notebooks) devices. The event is also scheduled just a week before Microsoft's BUILD developer conference, when Microsoft is expected to release a public preview of their next iteration of their operating system – Windows 8.1 – which is said to better support devices with smaller screen sizes and lower resolutions. Could it be possible that Samsung is announcing a 7" or 8" Windows-based tablet during the event as well?