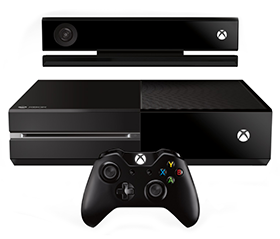 Following substantial backlash from would be consumers, as well as a targeted attack from Sony at E3 last week, Microsoft has announced that they are removing many of the controversial DRM requirements for the Xbox One. According to Microsoft's Wire site, these changes come as a direct result of feedback from the Xbox community. In a post entitled "Your Feedback Matters – Update on Xbox One", Don Mattrick, Interactive Entertainment Business President at Microsoft, confirmed sweeping changes to Microsoft's Xbox One DRM policies.
You told us how much you loved the flexibility you have today with games delivered on disc. The ability to lend, share, and resell these games at your discretion is of incredible importance to you. Also important to you is the freedom to play offline, for any length of time, anywhere in the world.
Microsoft's former DRM policies for the Xbox One, while meant to be flexible, imposed mandatory installs, required the Xbox One to be connected to the internet once every 24 hours, and linked a purchased title to the user's Microsoft account. That being said, Microsoft has now fully reversed this policy. As confirmed here Xbox One no longer requires an internet connection (outside of initial setup and for online only games), Xbox One games will not be region locked, and Xbox One discs will now be able to be shared, traded, or resold without a mandatory, one time license transfer.
Although Microsoft's sweeping DRM changes are favorable to proponents of used gaming, this change also comes with a fairly substantial caveat; that is, Microsoft's much touted steam-style digital game sharing feature will no longer be available. For better or worse, Xbox One titles purchased on disc will still require the usage of the game disc. Not unlike the Xbox 360's current behavior, the physical disc will be required for any sort of game sharing; unlike the purposed digital linking, which would have allowed a player's entire library to be shared, as opposed to one title at a time.