It was not long ago when we saw leaked renders of Huawei's upcoming Windows Phone 8 device – the Huawei Ascend W2. This was followed by recent teases from Huawei's Italian Facebook account, although we have yet to see the company to officially unveil the device. It appears however that China's largest carrier, China Mobile, had jumped the gun today and showed off the device in one of their recent advertisements. You can check out the ad below, courtesy of WPCentral:
[youtube_video]6ipW4j5ty9w[/youtube_video]
You can see that the device matches closely with the leaked renders we have seen previously, although the ad did show off the device in all angles. If you didn't catch it in the video, check out the still images from the video below: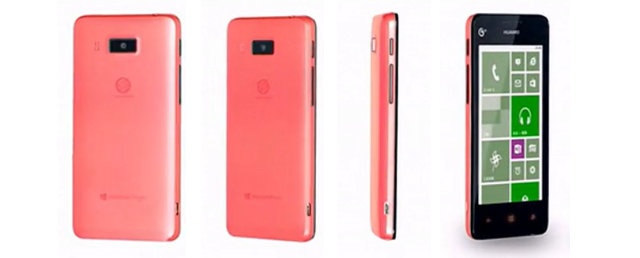 The Huawei Ascend W2 is rumored to come with a 4.3″ IPS display with 720p resolution, a 1.5GHz dual-core processor, 1GB of RAM, and 2,000mAh battery. It's also rumored that the device has is only 7.7mm thick, making it one of the thinnest Windows Phone 8 device yet. We've already seen the device in three colors – blue, red, and yellow – but there could be more colors to come.
How do you think the device looks? Let us know in the comments below!