HTC had been with Windows Phone since the very beginning, but since the HTC 8X and 8S released last year, we haven't heard much about what's coming next from the handset manufacturer on the Windows Phone side. Besides the mid-tier HTC "Tiara", which is said to be coming to Sprint this year, we have yet to hear about the next HTC flagship Windows Phone device – until now.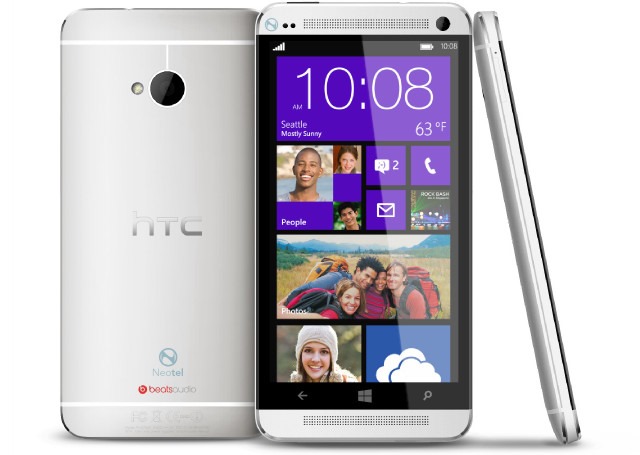 HTC One running Windows Phone 8 (mock up only). Source: Neowin
According to Neowin's sources, HTC is reportedly working on the next flagship Windows Phone 8 device that will be similar to their Android-based HTC One. Below are what we could expect of this device, according to the article:
4-5 inch display (potentially 4.7", similar to the HTC One)
Mostly metal body, similar to the HTC One
Camera with UltraPixel technology
Beats Audio
Comes with Windows Phone 8 GDR3 update
Given that the device is coming with GDR3 update, which is said to support 1080p display and quad-core processors, it wouldn't surprise us if this new HTC phone to come with these specifications. The device is expected to be announced sometime during Fall this year, with release later in the year.