On Wednesday, we'll be in San Francisco for Microsoft's Build developer's conference, hoping to learn a lot more about Windows 8.1 (including getting our hands on some bits), Windows Phone, Xbox, and more.  For Microsoft, Build is shaping up to be a monumental event, a chance to make right on some the mistakes and misperceptions of the past, including a slow start for Windows 8 and a marketing clusterfutz of an Xbox One preview at E3, and to firmly point the company in a new devices and services oriented direction.  Still, compared to past events, there doesn't seem to be much buzz about this year's conference, coming shortly after what was supposed to be a big Xbox One party at E3, and news leaking out, officially or otherwise, about most of what we're expecting to see with Windows 8.1
Still, having pundits deride your products, and having them fail are still two different things, and for the most part it's just too early to tell how Windows 8 is doing.  Same goes for the Xbox One – while Microsoft was roundly voted as having "lost" at E3, pre-sales of the Xbox One are brisk, and Microsoft's Marc Whitten is feeling "really good" about the new console.  For the first time, Microsoft is including Xbox at Build, and it may be a good time for them to do some damage control / turn the message around, as well as clarify the developer story.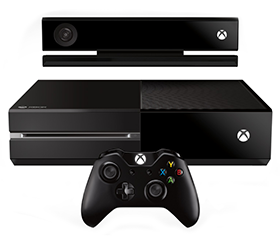 Last November, only days after Windows President Steven Sinofsky introduced us to Windows 8 at a gala event in New York, we learned that he had left (was pushed from??) the company, and it was Microsoft CEO Steve Ballmer who took the stage to demo Windows 8 at Build.  Now, a little less than a year later, Microsoft will give us a first glimpse of how the company is operating in a post-Sinofsky world.  We may soon learn quite a lot more about that, as according to All Things D, Ballmer's big re-org may be announced internally as soon as next week.  Will we hear more at Build?  Officially, doubtful, but there's bound to be some very interesting talk in the hallways.
Surface will be another interesting topic at Build.  Microsoft has been busily clearing the channels of its current stock of Surface RTs and Pros.  Will there be new models, or new members of the Surface family introduced at Build?  If not, when?  Microsoft kept the initial announcement of the original Surface pretty well under wraps.  Will it try for another big surprise announcement?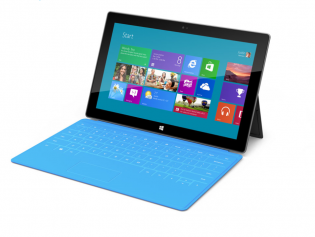 Windows Phone news has gone pretty quiet lately, too, unless you count the daily rumors that Nokia is about to be sold.  Will we hear details of GDR2 availability, and maybe some more on what to expect from GDR3?
Of course Azure will be featured in the day two keynotes, as Microsoft is really beginning to push its cloud offerings.  Monday's Oracle / Microsoft announcement may or may not play a part here as well.
So far, there just hasn't been that much buzz around Build, but we think that Microsoft may indeed have a surprise or two in store.  Stay tuned as we head to San Francisco to find out!
By the way, we'll be hanging out at the Build Blogger Bash / Deep Fried Bytes party on Thursday night.  If you're in town for Build, we should have a place for you as guests of LiveSide.  More details soon, but let us know in the comments if you want to go.