We're only one week away from Nokia's "Zoom. Reinvented" event, to be held on July 11th in New York City, when the company is expected to announce the Nokia Lumia 1020 (codenamed "EOS") with a 41 megapixel PureView camera. However rumors and leaks are already coming out for the next Lumia devices. Financial Times previously reported that the company is working on a "phablet", that is said to be "similar in size but with more advanced specifications to Samsung's popular Galaxy Note", but we haven't heard anything since then. Today, German website Mobiflip.de managed to grab hold of a leaked O2 Germany roadmap, listing the upcoming handsets to the carrier's lineup. Interestingly, two new Nokia devices appeared on the list – codenamed "Eros" and "Mars" respectively, check it out below: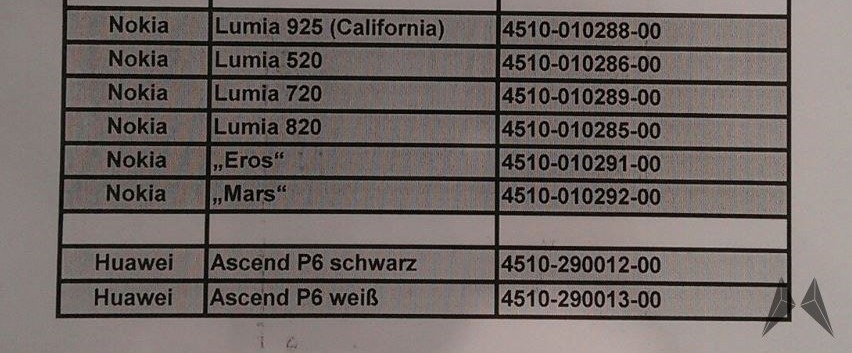 According to rumored reports from WPDang, Nokia "Mars" is said to be the next mid-range device similar to the Lumia 720, however no specifications regarding the device was revealed. Nokia "Eros" remains an unknown device, and it was speculated that there's a possibility it is a misspelling for "EOS". However, it is interesting to note that all three codenames – "Mars", "Eros", and "Eos" are names of gods from ancient mythology, leading to the possibility that both "Mars" and "Eros" are actually new devices coming later in the year.
Of course, as always, take the information above as a grain of salt. The two devices mentioned could also well simply be variants of existing devices or the Lumia 1020. What do you think these two devices are? Let us know in the comments below!
Update: It appears that according to a leaked memo from Telefonica, the Nokia "Eros" is in fact just a variant of the Nokia Lumia 1020 for Europe, similar to the "Elvis" codename for the same device on AT&T.