Nokia's upcoming flagship device, codenamed "EOS", with a 41 megapixel PureView camera is due to be announced in a few days during Nokia's "Zoom. Reinvented" event. Various photos of the actual device, as well as press renders, had leaked to the internet. However, there had been numerous rumors and confusion about the final branding of the device.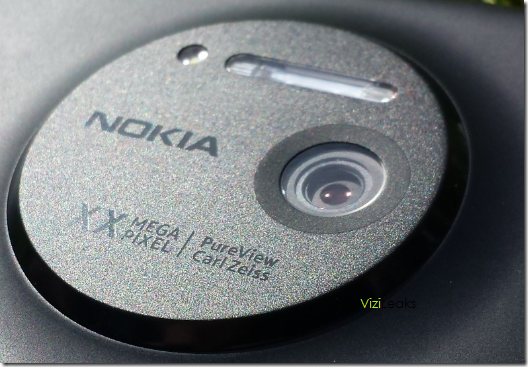 Twitter user @evleaks first suggested that the first PureView Windows Phone device will be branded Nokia Lumia 1020, which follows Nokia's naming convention for the current generation of Windows Phone 8 devices – placing it a class higher than the current flagship Nokia Lumia 920. However, later that day, @evleaks suggested the possibility of the device to be branded as Nokia 909 instead. This would suggest it may drop the Lumia branding, but follows the Nokia 808 PureView lineage.
Fortunately, several photos posted on the Flickr account (via The Verge) by Joe Belfiore, Corporate Vice President for Windows Phone at Microsoft, puts the debate to rest. According to the EXIF data of two recently posted photos, it suggests that Nokia Lumia 1020 could be the final name of the 41 megapixel Nokia Windows Phone device. Check it out below: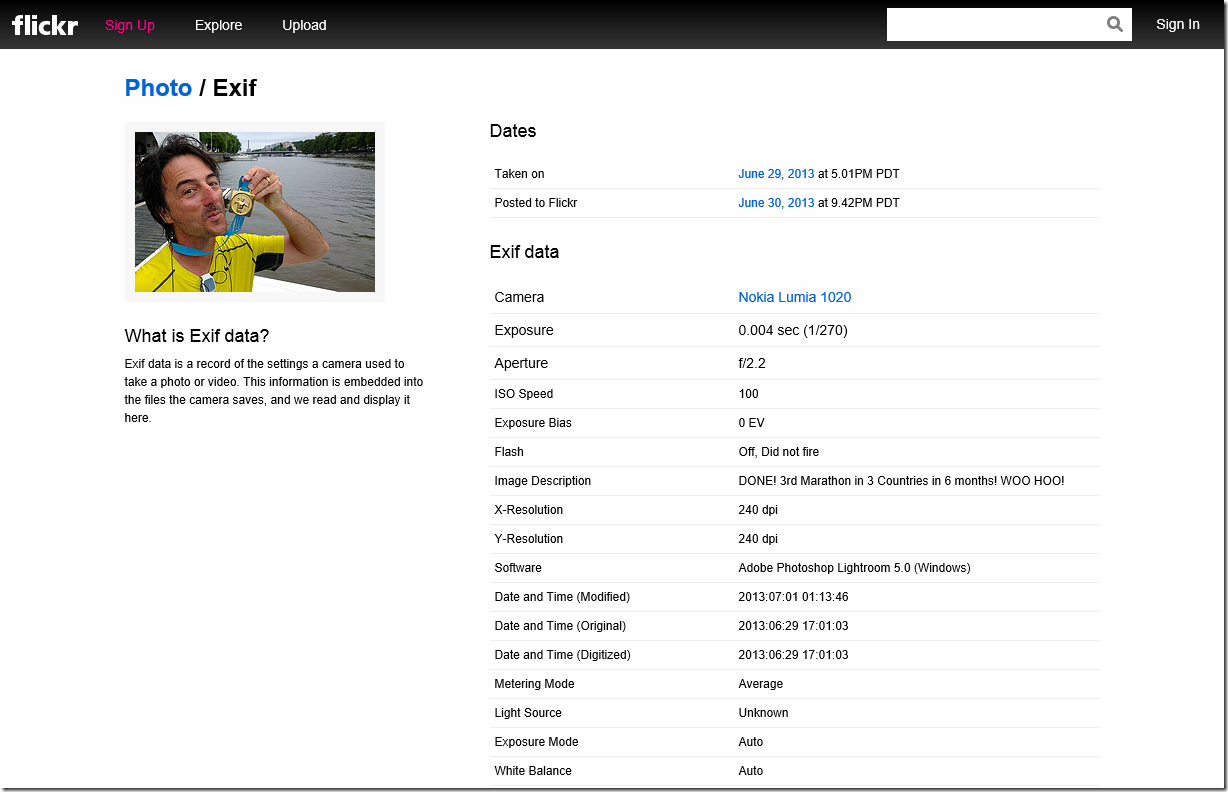 It seems very unlikely that Joe Belfiore would fake the EXIF data of his Flickr photos, so we believe there is a high chance that this branding will be true. As a recap, the Nokia Lumia 1020 (or "EOS") is rumored to come with a 4.5″ AMOLED display with WXGA resolution, 41 megapixel camera with Xenon flash and LED focus assist light, and wireless charging support through a cover. A "Nokia Pro Cam" app is also said to come pre-loaded with the phone, providing a highly customisable camera interface with manual focus and camera adjustments available.
Stay tuned at LiveSide as we bring you the latest from Nokia's upcoming "Zoom. Reinvented" event, to be held in New York City on July 11th at 11am EDT. The webcast will also be available live on the Nokia Conversations blog.