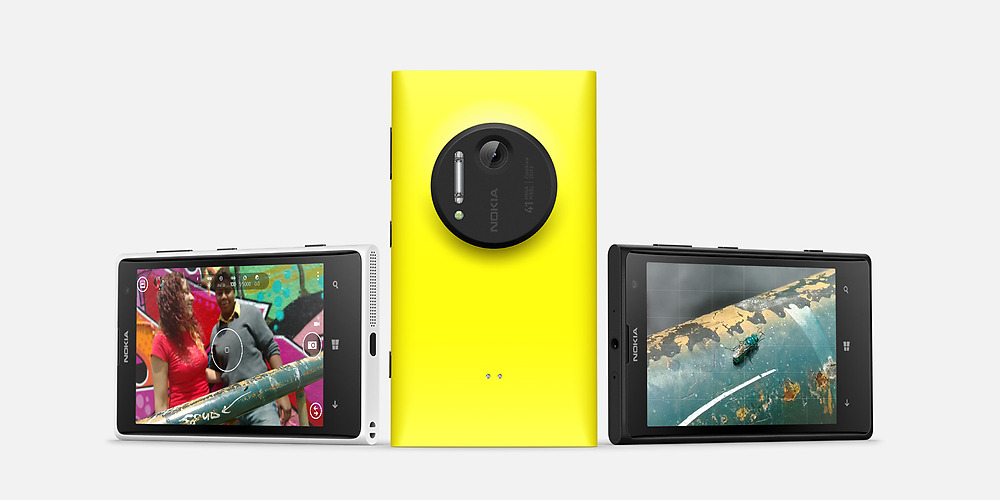 As expected, during Nokia's "Zoom Reinvented" event held this morning at 11am EDT in New York City, the Finnish company unveiled their latest flagship – the Nokia Lumia 1020. Sporting a 41MP PureView camera, the specifications were exactly the same as what was leaked yesterday. Two official accessories for the device were also announced, including a camera grip with extra 1020mAh battery power, as well as a wireless charging case. The device will begin pre-order on AT&T starting July 16, and will be available in stores on July 26. AT&T customers will be able to get the phone on a two-year contract for USD299.99, and it will come in three colors – black, white, and yellow. Following this, selected international markets in Western Europe, South America and China will also get the phone this quarter (with an exclusive variant on Telefonica), with other markets to follow later in the year.
PureView, Nokia Pro Camera app, and Nokia Imaging SDK
In terms of the camera, the 41MP PureView camera comes with six ZEISS lenses, second generation optical image stabilization (OIS), Xenon flash and LED light, as well as the Nokia Pro Camera app which supports dual capture – the ability to simultaneously takes a high resolution 38MP image for after-shot re-framing opportunities, and a 5MP picture for sharing on social networks. With the 38MP image, users can adjust the zoom level and re-frame part of the photo to focus on after the shot has been taken. The Nokia Pro Camera app also supports manual adjustments of ISO, white balance, manual focus, shutter speed, and flash settings. The good news is, this app is not limited to the Lumia 1020 only, but will be coming to other existing Lumia PureView devices too including the Nokia Lumia 920, 925 and 928 (Amber update required).

Along with the announcement, Nokia also released the Nokia Imaging SDK for Windows Phone app developers so that they too can take advantage of the advanced camera capabilities found in the PureView devices. The new SDK is a native Windows Phone 8 library and comes with useful functionality like 50+ pre-made effects, filters, image resizing, cropping and lossless free rotation, auto-enhance, frame and brightness controls, as well as advanced features such as adjusting RGB levels, hue, and saturation. Companies such as Hipstamatic, Path, Yelp and CNN have already taken advantage of this new SDK in their Windows Phone 8 apps. Developers can download the new SDK now by visiting http://developer.nokia.com
Exclusive apps coming for Lumia devices – Flipboard, Path, Vine, and more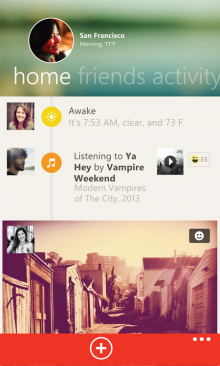 At the same time, Nokia also announced several exclusive apps coming to Nokia Lumia devices. Amongst these apps are the Hipstamatic Oggl PRO app, which allow users to apply filters to their photos and share them onto Instagram, Facebook and Twitter, and will be available exclusively for the Lumia 1020 (other Lumia devices will still get the regular Oggl app). Other apps also coming include news-aggregator Flipboard, private social network Path, as well as Twitter's short video-clip sharing app Vine.
You can learn more about the Nokia Lumia 1020 and other announcements at:
If you've missed the press conference, you can rewatch it below:
[youtube_video]M_Q3bxo7vJI[/youtube_video]