Nokia just announced their largest screened device in history – the Nokia Lumia 625 – with a 4.7" display. Of course, when compared to the likes of Samsung's Galaxy Tab with a 5 or 6 inch screen, a category commonly referred to as "phablets", the Lumia 625's screen size pales in comparison. Back in April however, Financial Times had reported that the Finnish company do have plans to introduce a "phablet" to its Lumia range, likely to be coming by the end of the year.
Today Sina Weibo user @ictech posted an alleged image of a display panel of a large-screened Nokia Windows Phone device currently in production. Check it out below: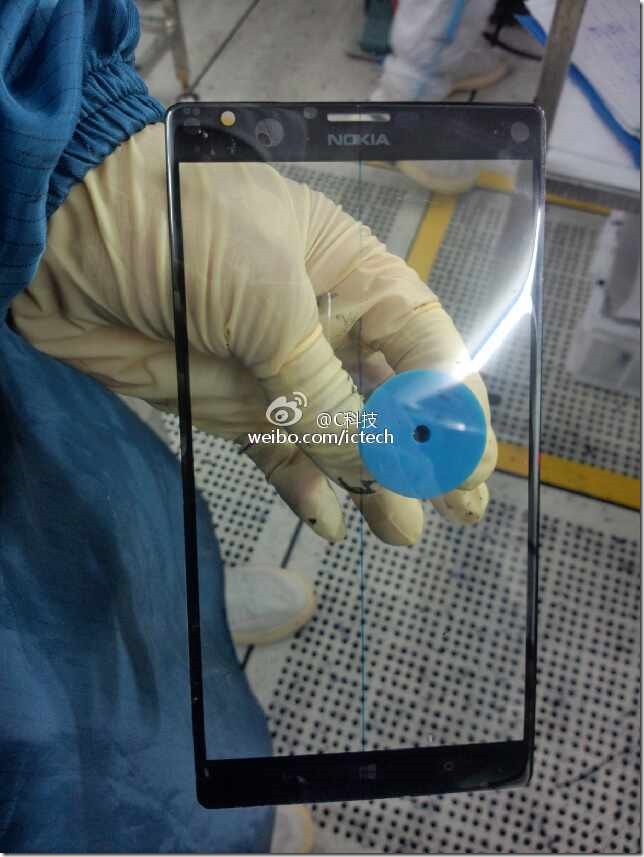 The Sina Weibo user claims that the screen size is as large as 6-inches, placing it in the "phablet" category. In the photo the typical Windows Phone buttons can clearly be seen on the bottom panel, and in proportion it does seem to be a very large device.
No further details were given regarding the device, however it is safe to assume that the device will not launch until the Windows Phone 8 GDR3 update is ready by the end of the year, which is rumored to support a high resolution 1080p screen.
What do you think of a Nokia "phablet"? Would you be getting one if this turns out to be real? Let us know in the comments below!